What to do if your T12 magnetic ballast goes bad
Posted by Francine Pitassi on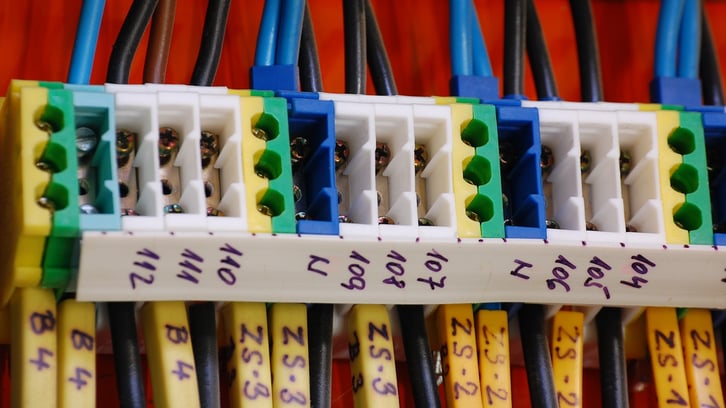 This article has been updated with new information and new products. It was originally published in 2017.
If you still have T12s in your building and they run on magnetic ballasts, you may soon face a problem: what do you do when your ballasts die?
Well, like T12s themselves, magnetic ballasts are becoming harder and harder to find these days. They're really no longer in production in the U.S., so most people today are running T12 fluorescents on electronic ballasts. What is a ballast? Read more.
Before we get into troubleshooting options, let's briefly determine how to tell if a ballast is bad.

5 symptoms of a bad fluorescent ballast
If your fluorescent lighting is displaying any of the signs below, it could be a symptom of a bad ballast:
Flickering
If your lighting is flickering or strobing periodically, it's not necessarily that the bulb, or tube, is about to burn out. It could just as well be that the ballast is going bad.
Buzzing
Bad ballasts often buzz, or hum, when they're on their way out. If you've been hearing this, you need to test the ballast.
Delayed start
If your fluorescent lighting starts to act like HID when you turn it on, and it's slow to reach full brightness (what lighting experts call illuminance), your ballast is most likely the culprit.
Low output
Dim light or low lumen output is almost always the cause of one of two things: an old fluorescent lamp or an aging, bad ballast.
Inconsistent lighting levels
Fluorescent lamps almost always experience color variation and fading. So, at different stages of the lamp's life, different light levels will be produced. But if you're seeing dark corners and inconsistent lighting in your space, it may not just be because of the lamps. It could very well be the ballast, too.
Read more: Here are your LED replacement options for T12 fluorescents
T12 magnetic ballast replacement options
You're going to have a really hard time replacing your magnetic ballast with a new magnetic ballast. But you've probably figured that out by now.
Here's what you can do:
1. Switch to an electronic ballast, keep lamp
This is probably the cheapest, least labor-intensive option, but not by much. Once you understand the total cost of lighting, though, you'll see that there's a better long-term solution. The "work smarter, not harder" approach to this debacle would be to swap out the lamp while you're swapping out the ballast, for a clean, full upgrade.
That said, you can run most T12s off an electronic ballast, so if you think your lamps still have a lot of life in them, this is an option.
2. Switch to an electronic ballast, switch to a T8 fluorescent
As mentioned above, if you're going to climb a ladder to do a ballast change out, you may as well carry a lamp up there with you. Since T12s have been mostly phased out of production, the most affordable option would be to stay with fluorescents, installing a smaller-diameter, more energy-efficient T8 lamp.
3. Switch to an electronic ballast, switch to T8 linear LED
Depending on your application, and the average burn time of your lamps, this is probably the best play for both long-term savings and upfront cost. The cost of linear LEDs has come way down and, all in all, there are very few applications where you'd be better off with fluorescents.
Here's an article to help you better weigh linear LED vs. linear fluorescent.
As a side note, there is now a product that is actually compatible with both magnetic and electronic ballasts. So if you're looking to upgrade T12 tubes to LED but you don't want to replace all of the ballasts at once, the Philips UniversalFit tubes may be an excellent option to consider.
4. Switch from T12 to a new integrated LED fixture or retrofit kit
If you have the capital to completely retrofit your lighting, one option to consider is going with a new LED fixture. This option provides great visual appeal while carrying some of the longest life ratings and highest efficiency options available in a lighting system. Here's a list of pros and cons for this option, from our article, 'LED lamp replacement vs. LED fixture: Which is best for you?':
LED fixture pros
Maximum control over light output and placement (great for situations where lighting design is paramount)
Longer life rating and efficacy than LED replacement lamps
Lower maximum fixture wattage than traditional fixtures, which is advantageous for meeting strict building codes or Title 24 standards
Excellent performance for controls and dimming
LED fixture cons
Longer, more expensive installation
Higher up-front cost than LED replacement lamps
Potential for difficulty in upgrading to future emerging technologies
We carry many of these products in our online store, and if you're a business customer you can sign up for an account to receive business pricing.
Or if you're looking for additional help in determining the best course of action, we would be happy to help. You can contact us here.