Is there an incandescent light bulb ban?
Posted by Scott Anderson on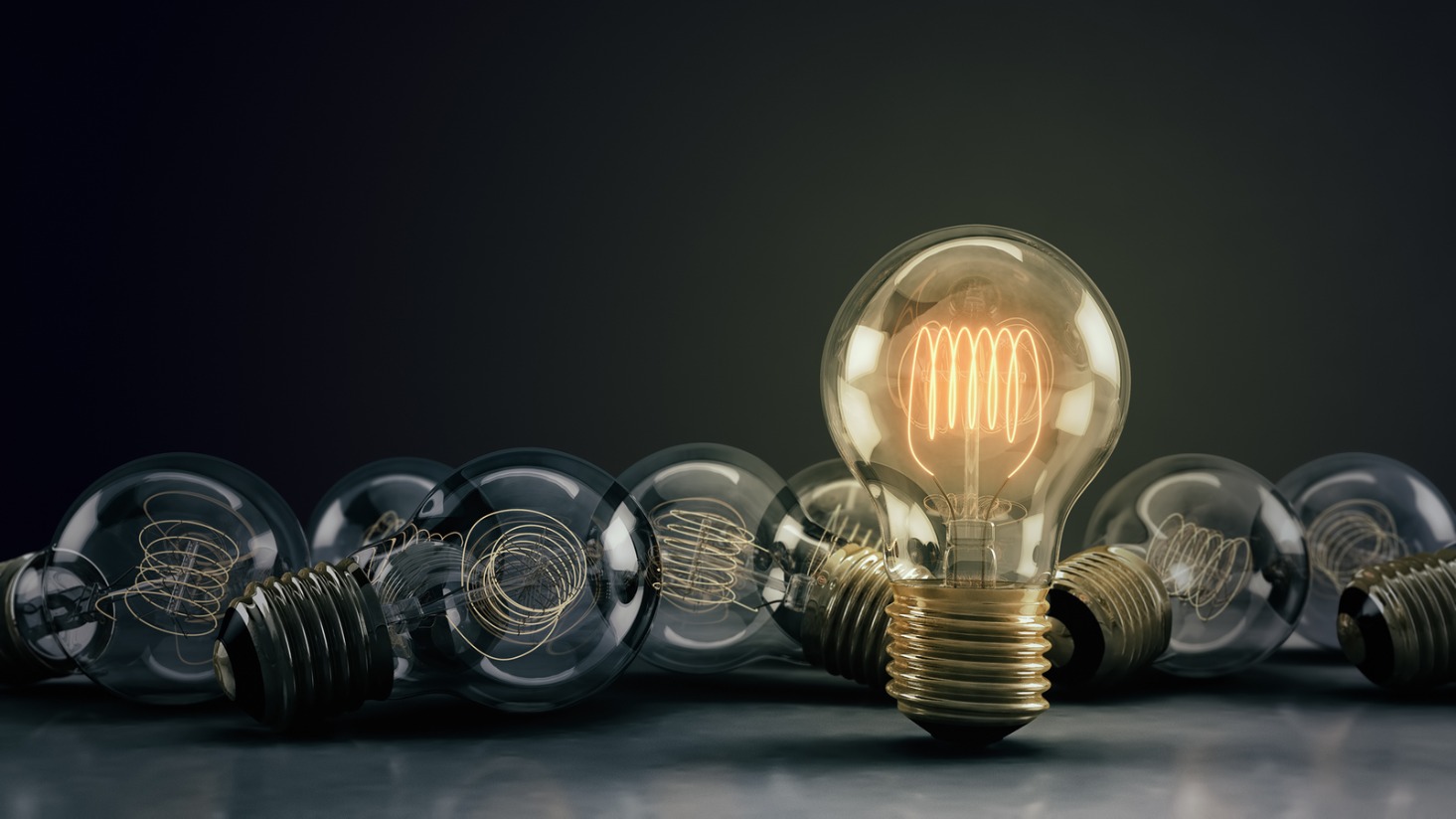 Is there an incandescent bulb ban? The short answer: there will be soon. Most incandescent and halogen products will be phased out by August 1, 2023. The Department of Energy issued a new ruling in May 2022 that requires lighting products to meet new standards.
How did we get here, and which products are impacted? Those are some of the questions we'll be addressing.
Incandescent and halogen light bulb ban
Incandescent and halogen light bulbs are used in homes and commercial buildings every day. But they've slowly been phased out because of new requirements.
The end of the incandescent bulb started when former President George W. Bush signed EISA (Energy Independence and Security Act) in 2007. The first tier of standards took effect between 2012 and 2014 and officially phased out 60-watt incandescent bulbs.
Another round of EISA restrictions was scheduled to go into effect on January 1, 2020, but the Department of Energy decided to revert back to previous standards.
The new standards would have required everyday light bulbs (called general service lamps) to use 65 percent less energy than traditional incandescent light bulbs, but still deliver the same amount of light.
Several states, cities, and districts sued the Department of Energy. California, Nevada, and Washington decided to go ahead and ban some general service lamps.
Then, under President Joe Biden's administration, the DOE issued final rules for the definitions of general service lamps (GSLs) and general service incandescent lamps (GSILs).
The Department of Energy's new ruling in May 2022 did two things:
Added new definitions of General Service Incandescent Lamps (GSILs) and General Service Lamps (GSLs)

Added a 45 lumen per watt backstop for GSILs and GSLs (all CFL and LED products meet that requirement and will continue to be sold)
For more information on the impact of the federal ruling, read our article.
Several states have different requirements for lighting products, outside of the federal ruling. We explain the situation state by state here.
Can you still buy incandescent light bulbs?
You can buy incandescent and halogen products until August 1, 2023 (unless you're in a state with current restrictions). After that, some incandescent and halogen bulbs will still available for purchase.
The new federal ruling requires general service lamps (GSLs) to meet a minimum efficacy of 45 lumens per watt. Without all of the lighting jargon, that means they must produce more light using less energy.
Most of the incandescent and halogen products on the market today cannot meet that standard. That means there will be a major shift to LED and CFL products and a nearly complete phase out of incandescent lighting products.
Which incandescent bulbs are still available?
Some incandescent products are exempt from meeting the new federal ruling. Light bulbs for certain applications — like heat lamps, for example — do not need to meet the new standards.
For a full list of exemption, read the full ruling from the Department of Energy.
Some states have restrictions that are a step further than the new federal guidelines. Refer to our state by state guide for a full look at what can and cannot be sold.
Incandescent bulbs vs. CFLs
Compact fluorescent lamps (CFLs) are one option to replace incandescent lamps. CFLs were the first lamps to really barge into the market and gain a foothold against incandescent light bulbs. They've always been much more energy efficient but have a handful of cons that most businesses and consumers like to weigh into their decision-making process.
CFLs contain mercury – a toxic metal which is bad for the environment and people. This means they must be recycled properly.
A lot of CFLs don't dim, making them incompatible with dimmable fixtures you might have in your building or home.
When compared with an incandescent, the color rendering index (CRI) of a CFL is quite limited.
Many CFLs come in a spiral shape, causing a lot of people to opt for a traditional bulb-shaped lamp to preserve certain aesthetics.
Comparing average household lamps – Incandescent vs. CFL
| | | | |
| --- | --- | --- | --- |
| | Old incandescent | New (halogen) incandescent | CFL |
| Average cost | $0.50 | $1.25 | $2.25 |
| Lumens (light output) | 780 | 780 | 780 |
| Wattage (energy usage) | 60 | 42 | 10 |
| Lumens per watt | 13 | 18.5 | 78 |
| Average lifespan | 1,500 | 2,500 | 10,000 |
If you're looking for LED replacements for pin-based compact fluorescents, try these products.
If you're looking into adapters as a CFL to LED retrofit solution, start here.
Incandescent bulbs vs. LEDs
LEDs continue to carve out a bigger territory in the lighting world. A significant part of that trend is tied to the technology's drop in price, making them immensely more competitive.
The other part of that trend? Energy efficiency. The long lifespans of LEDs combined with their incredibly low energy usage rate give them a corner on the energy efficient lighting market. There is simply no comparison to LEDs in terms of energy efficiency alone.

But if you're familiar with the calling card of LEDs — energy efficiency — you're probably equally as familiar with their Achilles heel: cost. LEDs used to cost as much as 40 times more than modern incandescent light bulbs. But, as mentioned above, they've come down in price big time.
Today's LEDs are maybe five or seven times more expensive than a comparably bright incandescent. But the flip-side of this is the massive energy savings. In most cases, LED light bulbs pay for themselves in a matter of months when replacing LEDs.
Comparing average household lamps – Incandescent vs. LED
| | | | |
| --- | --- | --- | --- |
| | Old incandescent | New incandescent | LED |
| Average cost | $0.50 | $1.25 | $4.95* |
| Lumens (light output) | 780 | 780 | 780 |
| Wattage (energy usage) | 60 | 42 | 5 |
| Lumens per watt | 13 | 18.5 | 156 |
| Average lifespan | 1,500 | 2,500 | 25,000 |
*LEDs greatly vary in price and features. The above price reflects a middle-of-the-road 60 W-equivalent LED lamp.
Questions about incandescent light bulbs
There you have it – all the facts.
If you're ready to find a replacement for incandescent and halogen bulbs, please do not hesitate to contact us. Our team has years of experience finding the right replacement products for multiple applications.