3 steps to retrofit from T12 to LED
Posted by Francine Pitassi on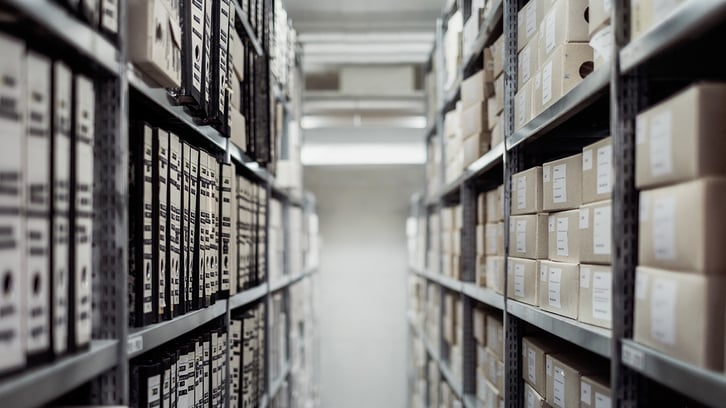 T12 fluorescent tubes are hard to come by these days, but that's not to say they've disappeared entirely.
The tubes began to be phased out in mid-2012, which we wrote about at length in our post, "The phase out of T12s: Everything you need to know about discontinued tubes."
But if you still have T12s in your sockets and you're looking to save money on lighting in the next year, there are a number of ways to go about retrofitting to LED or a more efficient fluorescent option.
Steps toward retrofitting T12s to LED, or more energy-efficient lighting
1. Set goals
What are you trying to accomplish with the retrofit you're considering? Are you trying to get ahead of phaseout regulations so you're not going through the same thing a few years from now? Or are you simply looking for better quality light and a fresh look?
Having an end goal will inform what products you choose, as well as the way you go about step No. 2 – building a budget.
2.

Build a budget

Are there any budgetary constraints for your retrofit project? Carve out a budget for the project, keeping energy savings, payback, and return on investment in mind. (Some projects pay for themselves in months, like this one we did in Dallas.)

Need help calculating energy savings, payback, and ROI for a lighting project? Download our Ultimate Guide to Calculating Energy Savings and Payback for Lighting Projects.
3. Know your T12 replacement options
There are a number of options for retrofitting away from T12s, even if it just means switching from T12 fluorescents to T8s.
Check out our list below to see all of your T12 to LED options, beginning with the most turn-key, lowest up-front cost option, and moving toward the most advanced and capital-intensive.

T12 to LED replacement options
A. Install a direct wire or ballast-bypass linear LED lamp

Right now, a ballast-bypass is our top LED replacement option for T12 fluorescent tubes. But read carefully, because there are safety concerns. We only recommend a ballast-bypass using double-ended LED tubes. Single-ended tubes can present various safety hazards. With any ballast-bypass or direct wire solution, we suggest using a qualified electrician. Another benefit to using a double-ended tube is most are compatible with both shunted and non-shunted sockets.
Ballast-bypass LEDs work straight off the line voltage flowing directly to the sockets, requiring you to remove the original fluorescent ballast. This solution might cost more in labor and sockets, but it will pay off in energy savings.
Buy ballast-bypass T8 LED tubes here.
Want to know the pros and cons of a ballast-bypass? Check out our complete article, "Plug-and-play vs. ballast-bypass and other linear LED options."
B. Install magnetic and electronic ballast-compatible linear LEDs

If you're looking for the simplest and easiest solution for upgrading from T12 to LED, the Philips UniversalFit LED tubes may be your best bet. These are unique because they are compatible with the current magnetic ballast likely powering the T12 tubes. When the magnetic ballast finally fails you can simply replace it with a new electronic ballast and the LED tube will keep running.
C. Install electronic ballast-compatible linear LEDs and a new electronic ballast

This is another top recommendation if you simply want to gain substantial energy savings, avoid mercury, and install long-life lighting. Current electronic ballast-compatible LED tubes give you great flexibility and savings, provide a solution that you shouldn't have to touch for years, and keep the up-front cost lower than a new fixture.
Buy electronic-ballast-compatible LED tubes here.
D. Install a new LED tube with a remote driver in the fixture

Remote-driver LEDs are the most energy-efficient option in this list, as there is no ballast draw involved in powering the lamp. This setup has a great reputation for performance and reliability, but the cost is generally going to be higher than an electronic ballast and plug-and-play lamp combo. The best uses for a remote driver LED are places where you're looking for high-performance lighting.
Read more: "What is a ballast factor and how does it affect my fluorescent tubes?"
E. Install an LED retrofit kit

This solution is in between an LED tube plus remote driver and a full LED fixture replacement. If you want to freshen up the look of your fixtures but you don't want to open the ceiling or remove old fixtures, this could be a great option.
F. Install a new LED fixture

If you are remodeling or your fixtures are in disrepair, consider an LED fixture. This option will give you maximum energy savings and a significant visual upgrade. Often the cost of a new LED fixture versus the cost of a new fluorescent fixture isn't too prohibitive. These also come with the longest life of all the options, though installation will be trickiest and cost will be highest should you go this route.
Here are two helpful articles about LED fixtures, to help you choose between those and lamp swap out:
Sticking with fluorescent? Retrofit T12s to T8s to save on energy
T8s are everywhere. They run on electronic ballasts, rather than magnetic ones, and they're the easiest, least expensive fix if your T12 fluorescents are beginning to burn out and you need a quick replacement. But plug-and-play linear LED tubes have come way down in price of late, and they're always worth exploring if you're going to be climbing a ladder to change out lamps, anyway.
Retrofitting T12 to T8 is a simple ballast and lamp swap. Newer, lower-wattage energy-saver T8 lamps have made their way to the market over the last several years in an effort for traditional manufacturers to compete with highly energy-efficient products. If you have T12s to get rid of, this is the path of least resistance, requiring little effort and not a lot of money.
Having trouble getting budget room for a retrofit? Here are 5 ways to sell a lighting retrofit to your boss.
As always, we're here to help you navigate the complexities of lighting and the many ways to move away from antiquated T12s. Don't hesitate to contact us.
This article has been updated with the latest lighting technology. It was originally published in 2016.