Linear LED tube vs. LED fixture: How do I decide which product is right?
Posted by Francine Pitassi on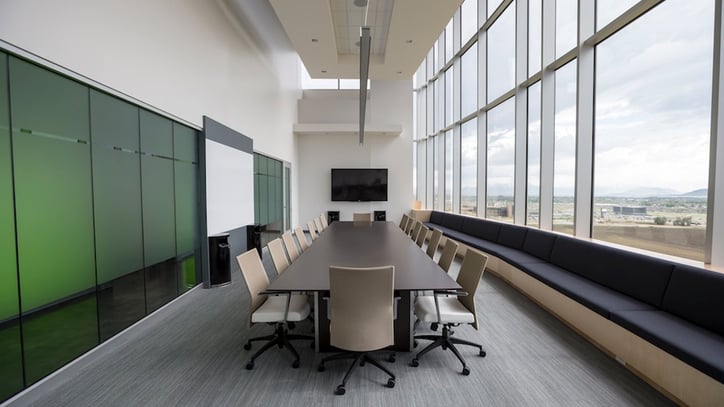 If you're looking for a way to upgrade from linear fluorescent to linear LED, one of the decisions you'll have to make is whether it's better to replace your existing fluorescent tubes with linear LED tubes or make the leap for a new LED fixture.
This decision is a little like the choice to either rebuild your car's engine or trade it in for a newer model. Which is right depends on the shape that your car is in, if there are other problems with it, how much you're spending on gas, how much you want the latest technology or model, and your budget.
Let's explore the different pros and cons for making this decision with your lighting.
If you're still wondering whether or not LED is right for you, these posts may help:
LED tube pros and cons
Linear LED tubes come in a number of options, but the general idea here is to get the efficiency and life of LED within the existing fixture housing. This retrofit approach is one of the easiest and most cost-effective ways to get the benefits of LED for your space.
Here's a breakdown of the pros and cons:
LED tube pros
Easy, quick installation
Good efficiency gain (45 to 65 percent) over existing fluorescent lighting
Good lifespan increase (rated life of 36,000 to 50,000 hours) compared to the typical fluorescent lighting
Access to strong LED-centric lighting rebate programs in some regions of the U.S. to offset the up-front cost of retrofitting
No need for fixture modifications as long as you're only considering plug-and-play options
Less expensive than upgrading to a new fixture
Excellent warranty support from reputable manufacturers
LED tube cons
Difficult, complex choice between large number of LED tube options, like plug-and-play, ballast-bypass, remote driver, and some combinations of these. (Here's an article to help make that decision easier.)
No change to maximum fixture wattage, making reduction of overall wattage rating for building code reasons difficult
Maximum potential lifespan of your lighting is best accomplished with an LED fixture

Visual appeal of old, faded fixtures will not be enhanced by a tube upgrade (just like a new engine won't make an old, beat-up car look any better)

Linear LEDs were plagued with a series of safety recalls in not-so-recent-history. While it looks like we're past that issue, there's something to be said for upgrading to a fixture that is completely designed for LEDs.
LED fixture pros and cons
LED fixtures, while more expensive than a lamp replacement, carry significant benefits for the right situation.
Here's a breakdown of the pros and cons:
LED fixture pros
Maximized efficiency gain
Maximized lifespan (as much as 100,000 burn hours)

Rebate potential on DLC-listed fixtures

Cost-effective aesthetic upgrade if current fixtures have yellowed, cracked, or are in disrepair

Lower maximum fixture wattage than traditional fixtures, which can help with meeting certain building codes, like Title 24 or LEED certification requirements
LED fixture cons
Higher up-front cost for installation and materials
Longer commitment to a single product, prohibiting upgrades to newer products which may offer better benefits
How do you decide between an LED tube and an LED fixture?
Making the final decision of whether to replace tubes or the entire fixture ultimately depends on your priorities. Here are a few things to consider.
1. Are your fixtures in disrepair?
Yellowed or cracked lenses can detract from your new, efficient lighting if they aren't replaced. Even more, the cost of finding replacement lenses or fixture components can add up quickly. You should seriously consider an LED fixture because you'll maximize the efficiency and maintenance benefits, you'll have a modern looking fixture, and you may come out close to even on the pricing.
2. Is maximum efficiency and ease of maintenance your primary concern or is up-front cost more important?
Without a doubt, LED fixtures will give you the best efficiency and maintenance benefits. That said, there are some great low-cost LED tubes on the market that can save you a significant amount of money up-front.
3. Are you planning a complete retrofit, or are you upgrading as existing lamps burn out?
If you are slowly upgrading to LED as existing lamps burn out to avoid the significant capital expense of a retrofit, LED tubes may be the right choice for you.
4. Are you trying to meet specific building codes or control requirements?
If you have to meet strict efficiency or energy control requirements, you may find that the best solution is a complete fixture replacement. The latest LED fixtures are incorporating advanced controls that can help in meeting strict requirements.
5. Are there rebates available in your area for LED tubes or LED fixtures?
Available rebates can completely change the landscape for which option has the best return on investment or which option have the lowest up-front cost. We recommend that you consider the rebates in your area at the beginning of your decision-making process.
Read more: '5 things you should know about lighting rebates according to Briteswitch'