How much do UV-C fixtures cost?
Posted by Luis Espino on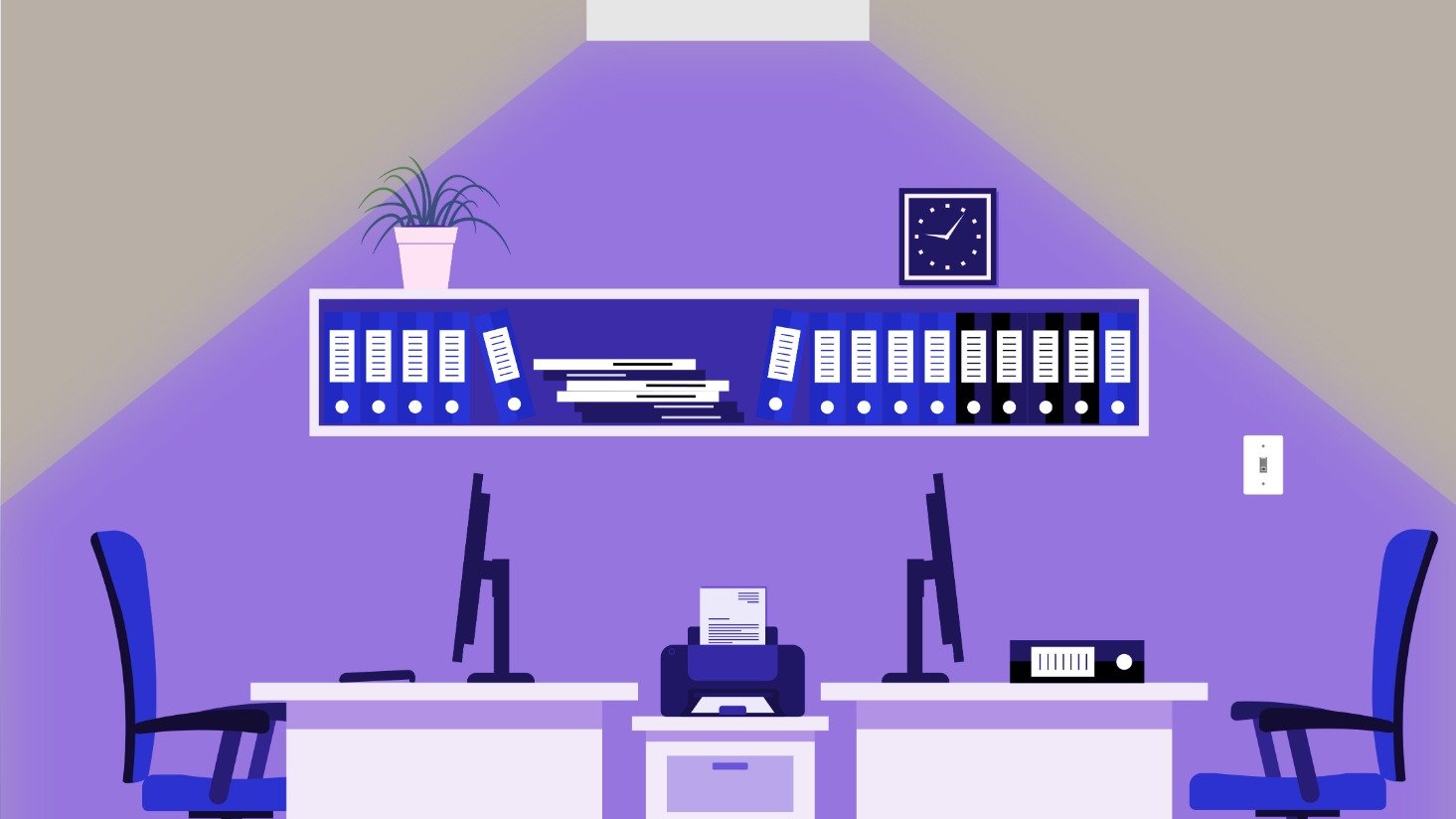 Germicidal UV fixtures are gaining popularity in industries that never used them before. Schools, hotels, office buildings, restaurants, and retail stores are using them as a way to protect employees, customers, and tenants.
With an efficacy rate of 99.9% or higher, it's no surprise these products are considered as an option to disinfect spaces.
But choosing the right germicidal UV fixture at the right price can be complicated.
There is a wide range of products on the market right now, and they vary greatly in cost. A UV-C fixture can cost you anywhere from $150 to $20,000.
So what's the difference in the products? Typically, the price depends on how much area the fixtures cover, the quality of the product, and the technology used to disinfect the room.
First, we'll explain the different fixture options. Then we'll take a look at how you can estimate how much they're going to cost.
UV-C fixture options
Because there is such a wide range of UV-C fixtures available, we're dividing them into three categories: ceiling or wall mounted fixtures, tabletop fixtures, and far-UVC fixtures.
Prices of products listed below are updated as of the publish date on this article and may change based on market pricing.
1. Mounted UV-C fixtures
If you want a high-powered, high-quality product that can disinfect a room in minutes, mounted or installed UV-C fixtures are your best option.
School classrooms, hospital operating and patient rooms, medical facilities, spas, office buildings, restaurant kitchens, and more can all benefit from these products.
Here is the biggest drawback: For safety reasons, most (but not all) UV-C fixtures can only run in an empty room.
That's because UV-C at the 254 nm wavelength can harm our skin and eyes. These fixtures should be installed by a professional and handled by trained employees only.
Here are a few mounted UV-C fixture options organized by brand.
PURO Lighting Germicidal UV Fixtures
PURO Lighting products use Violet Defense Technology to produce broad-spectrum UV. These fixtures can be mounted on the ceiling or on the wall.
What's the difference between broad-spectrum UV and UV-C? Click here to read more.
You have two options: The Helo F1 and the Helo F2.

The Helo F2 uses two UV bulbs instead of one like the Helo F1, but has three times the power.
You can schedule both of these products to run on a timer or you can turn them on with an installed switch. They're also equipped with an occupancy sensor that shuts off the product if motion is detected.
PURO Lighting products generally last around two years depending on use. Right now, the parts cannot be replaced. If one of your fixtures stops working, you will have to replace it with another one.
OSRAM Germicidal UV fixtures
OSRAM recently entered the Germicidal UV fixture market with a product called the AirZing. Similar to PURO Lighting's product, the AirZing can be installed on the wall or ceiling at a height between eight and 13 feet.

The OSRAM AirZing has a delayed 30-second start so it will not turn on as soon as a switch is flipped. It also has an occupancy sensor that will shut the product off as soon as motion is detected (plus a backup sensor if the first one fails).
Right now, this product does not come with a timer. If you'd like to set up the fixture to run on a designated cycle, you will need to install a separate timer. The fixture also does not currently have a covering over the germicidal UV lamp, so the bulb is exposed. This could pose a safety risk in areas like classrooms.
Cooper Germicidal UV Fixtures
Cooper has developed a line of germicidal UV fixtures designed to fit a variety of applications. These products do not produce general illumination, only UV energy, and should only be turned on in an empty room.

Starting on the left, the GTR Troffer fits into a standard 2x4 troffer opening. The troffer comes in different configurations for four or six lamps.
Pictured in the middle is the GH Germicidal UV High Bay fixture, which is designed to cover large areas and uses either six or eight germicidal UV lamps.
On the right is the Germicidal UV Louvered Recessed Fixture. This can be either a 2x2 or a 2x4 fixture, but has a louvered design for aesthetics.

The GUC Under Cabinet fixture can be used to keep workspaces in offices clean. It uses a single germicidal UV lamp to disinfect small surfaces.
Fitted with one or two lamps, the GSL Strip Light is a smaller fixture designed to be mounted or suspended in smaller spaces.
None of the Cooper fixtures have an occupancy sensor. Instead, you will have install controls that shut off the fixtures when someone enters a room. You will also have to use controls if you want the products to run for a designated time.
2. Tabletop UV-C fixtures
Tabletop fixtures are typically a simpler product used to disinfect smaller spaces.

There is little installation required. You simply plug in the fixture and turn it on. For safety reasons, make sure you buy a product that you can control from an app or that has a delayed start so you can safely exit the room.
The iUVC1 germicidal lamp by Archipelago has proximity sensors that automatically shut off the product when pets or humans are around.

You may need to run tabletop fixtures like the iUVC1 multiple times in different areas to ensure UV rays are hitting all surfaces.
3. Far-UVC fixtures
Far-UVC is a relatively new concept in the UV landscape. In the last decade, scientists started looking at different wavelengths within the UV-C spectrum, specifically 208 to 222 nanometers.
Many studies so far have found the shorter far-UVC wavelengths can still disinfect air and surfaces, but do not harm our skin and eyes. Others in the lighting industry still have concerns about the safety and effectiveness of the products.
Cost for UV-C fixtures
So what can you expect to pay for the products mentioned above? Each product covers different square footage, uses different intensities, and may require different cycle lengths.
To help you get started on an estimate, we will explain how the products work in a 350 square foot area. That's the standard size hotel room, office board room, and patient room. From there, you can multiply by the number of rooms in your facility to get a better understanding of product costs.
These estimated costs do not include installation, which should be handled by a professional.
1. Cost for mounted UV-C fixtures
Similar to the section above, we will explain the cost for mounted UV-C fixtures by manufacturer.
PURO Lighting Germicidal UV fixtures
PURO Lighting fixtures come with a one year warranty. They are relatively easy to install but we recommend letting a professional handle the installation.

The Helo F1 covers a 10x10 area, or about 100 square feet, so you would need four in a 350 square foot room. That cost totals about $14,796 for each room before installation.
The Helo F2 covers a 12x12 area, or about 144 square feet, so you would need about three in a 350 square foot room. That comes to about $21,297 for each room before installation. Remember, the Helo F2 is more powerful and may be able to disinfect in less time than the Helo F1.
If this price tag seems a little alarming for every room in your building, think about installing a few of the fixtures in the areas likely to spread the most germs, like locker rooms, bathrooms, etc.
Then you could consider using a mobile UV unit to disinfect areas like classrooms and offices. The best approach may be to use a combination of UV products, not just one, to get the disinfection results you want.
For large commercial UV projects, our team can also look into business pricing discounts.
OSRAM Germicidal UV fixture
A 30-minute cycle of the OSRAM AirZing will disinfect about 86 square feet. For a 350 square foot room, you would need about four to cover the area completely. That comes to a cost of $676 per room.

This does not include other equipment you might need like a cover for the exposed UV lamp or a timer to set up designated run cycles.
Cooper Germicidal UV Fixtures
The cooper fixtures are designed to be specified with their compatible controls for a space, so while that means rule of thumb pricing will depend on a variety of factors, their system is highly customizable and incorporated excellent safety controls.

For project pricing using the Cooper GUV system, you can contact us to give us more specifics on your project requirements.
2. Cost for tabletop UV fixtures
As we mentioned, tabletop UV-C fixtures are designed for small spaces. To cover a 350 square foot room, you will either need to run multiple cycles with the UV fixture in different locations or you will need to buy multiple fixtures.

You could shorten disinfection time by buying multiple products, but this product is not designed to disinfect an entire room with a single fixture.

More than likely, you would use these fixtures on smaller areas, like a desk, so one fixture may give you the coverage you need for that application.
How to tell if UV-C fixtures are working
Because a single UV-C fixture will likely not cover an entire room, you might be curious how you can tell which areas and surfaces they're disinfecting.
This process involves finding the right dose, then testing your results.
To test your results, you can use a device called a UVC dosimeter. The center changes based on the dose, or amount of UV energy, received.
The UVC dosimeter responds to 254 nm light (conventional germicidal UV products), but does not respond effectively to 222 nm light (far-UVC products), pulsed xenon, or UVC LED.
Questions about UV-C fixtures
While UV-C fixtures can be extremely effective for air and surface disinfection, pairing them with other UV products like UV systems for HVAC equipment or upper-air UV units can result in even higher levels of protection.
But it's not all about UV products, either. Using PPE, cleaning products, and antimicrobial surface protectants also help make sure your building is ready to fight COVID-19 and other viruses and bacteria. For help finding a full disinfection solution for your building, request a free consultation with one of our lighting specialists.