KN95 masks: What you need to know
Posted by Scott Anderson on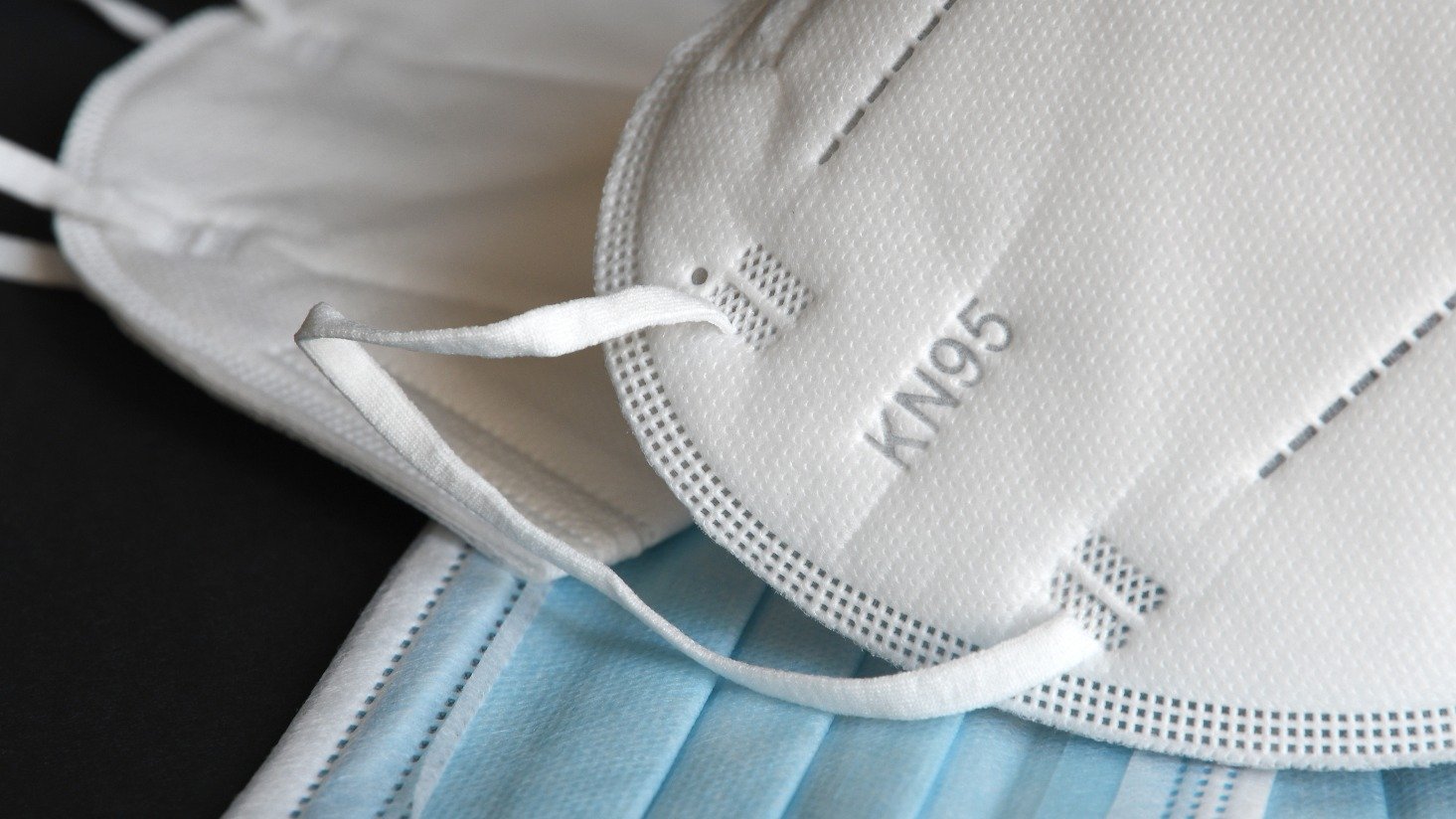 Amidst the uncertainty of COVID-19, there has also been a lot of confusion over protection. Should you wear a mask in public? Which type of masks are required for healthcare workers? What's the difference between types of masks?
Masks or face coverings may be a requirement depending on your local, state, and industry regulations. But it's important to understand the difference between masks to find what you really need.
Our goal is to help ease some of the concerns and answer some of the most common questions about masks during and after the pandemic.
What's the difference between KN95 and N95 masks?
A KN95 is equivalent to an N95 mask, but typically only meets certifications in China and not the United States.
Both masks provide a barrier between the person wearing them and particles or liquids in the air. An N95 and a KN95 are rated to filter 95% of particles.
N95 masks typically have two straps that wrap around the head for a better, more secure fit. Most KN95 masks have ear loops.
The biggest difference between products is whether or not they are approved for use by the National Institute for Occupational Safety and Health (NIOSH).
For healthcare applications, masks must meet all NIOSH requirements, although the FDA has temporarily authorized use of some masks that are non-NIOSH.
There are other types of masks to consider, too.
Surgical masks fit looser and are intended to protect patients, while also blocking out larger particles like droplets and liquids that may contain germs.
Single use face masks are thinner and not intended for use in healthcare facilities.
Right now, the CDC is asking everyone to reserve N95 and surgical masks for hospitals and critical businesses.
See the chart below for a full comparison.
| | | | | |
| --- | --- | --- | --- | --- |
| Type | N95 | KN95 | Surgical mask | Single-use |
| Recommended Use | Healthcare applications | Some healthcare & other industries | Healthcare applications | Personal use |
| Effectiveness | Filters 95% of particles | Filters 95% of particles | Blocks larger particles | Blocks larger particles |
Which medical face masks are recalled?
There is some confusion over whether KN95 masks are under recall.
Before we get into a deeper explanation the bottom line is the FDA temporarily authorized certain KN95 masks for use in the United States because of the healthcare PPE shortage.
Here is a timeline of events:
February 4, 2020 – Health & Human Services (HHS) recognizes public health emergency.
March 2, 2020 – HHS justifies use of PPE respirators.
April 3, 2020 – Emergency Use Authorization from the FDA allows import of masks from some Chinese manufacturers.
May 7, 2020 – FDA revises the Scope of Authorization over concerns of sub-standard filtering facepiece respirator (FFR) products.
June 6, 2020 – FDA again revises the Scope of Authorization over concerns of sub-standard. products. Some of the updates include the exclusion of FFRs with exhalation values from the emergency use automatization, requirement for samples for testing, and specific standards based on the date the product was distributed.
The Emergency Use Authorization for the KN95 masks is specifically for the healthcare industry. You can check this link for the latest guidance from the FDA.
Some states have also recalled masks because they did not meet standards. Check with your state department of health for the latest recommendations.
If you're looking for masks that are NIOSH approved, check out this counterfeit warning from the CDC.
Are face masks effective during COVID-19?
Initially, there were questions about the effectiveness of face masks and protection against COVID-19.
The CDC updated its guidance on face masks because people may have the virus but never show symptoms.
The primary goal of a mask is to protect others. It also provides a barrier for yourself, but germs still have a small chance to slip through even the most protective masks.
Right now, the CDC recommends everyone wear a mask in public even if they are homemade. Your state, city, or your employer may also have specific requirements for you to follow.
Masks are only part of the equation in the fight against COVID-19. To protect yourself and your business, it's best to implement a cleaning plan that includes a combination of personal protective equipment, effective cleaning products, antimicrobial surface protectants, and germicidal UV. Contact us if you have any questions or would like to find the best solution for your company.