Are my cleaning and disinfection chemicals safe?
Posted by Scott Clark on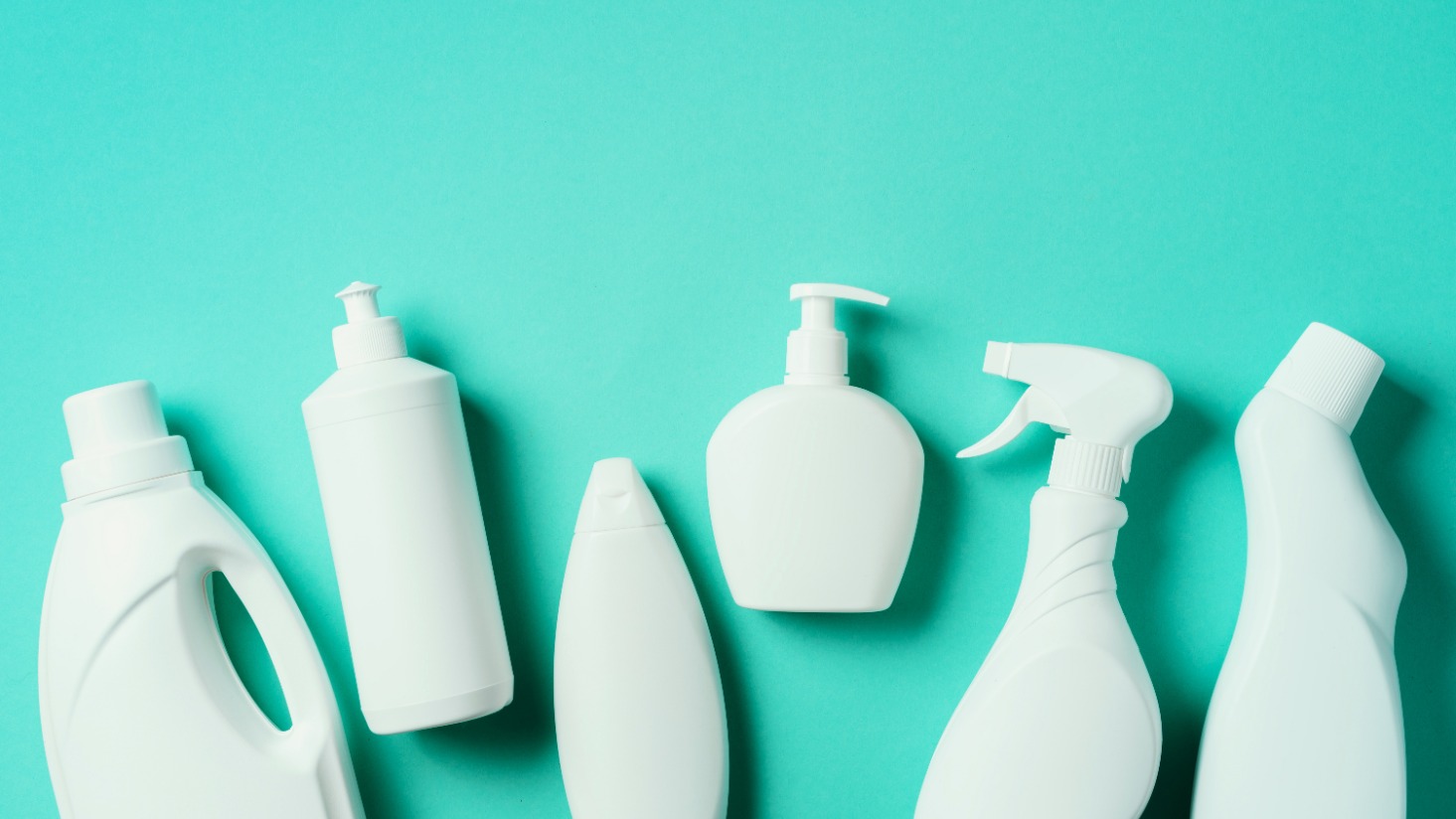 Cleaning products are necessary for keeping employees, tenants, customers, and students safe in commercial buildings and facilities.
But common cleaning products can actually present health and environmental concerns instead of preventing them. So how do you know if your cleaning chemicals are safe?
We'll help you identify what to look out for and how to find safe options.
How to tell if cleaning chemicals are safe
Cleaning chemicals can contain ingredients that irritate the eyes, skin, lungs, and can cause other health problems like headaches and even cancer.
Some products release dangerous chemicals, like volatile organic compounds (VOCs). Other products may contain ammonia and bleach.
1. Read the label
The first step to identifying safe cleaning chemicals is to check the label. Look for usage warnings and the ingredients.
Unfortunately, U.S. law does not require manufacturers to list all of the ingredients in consumer products, so identifying the products that could potential cause health concerns can become a little tricky, but it's worth checking the label to see what you can identify.
2. Read the Safety Data Sheet (SDS)
The second step is to read the safety data sheet (SDS). The SDS can help you identify potential red flags.
For example, take a close look at the sections on the SDS that are circled below: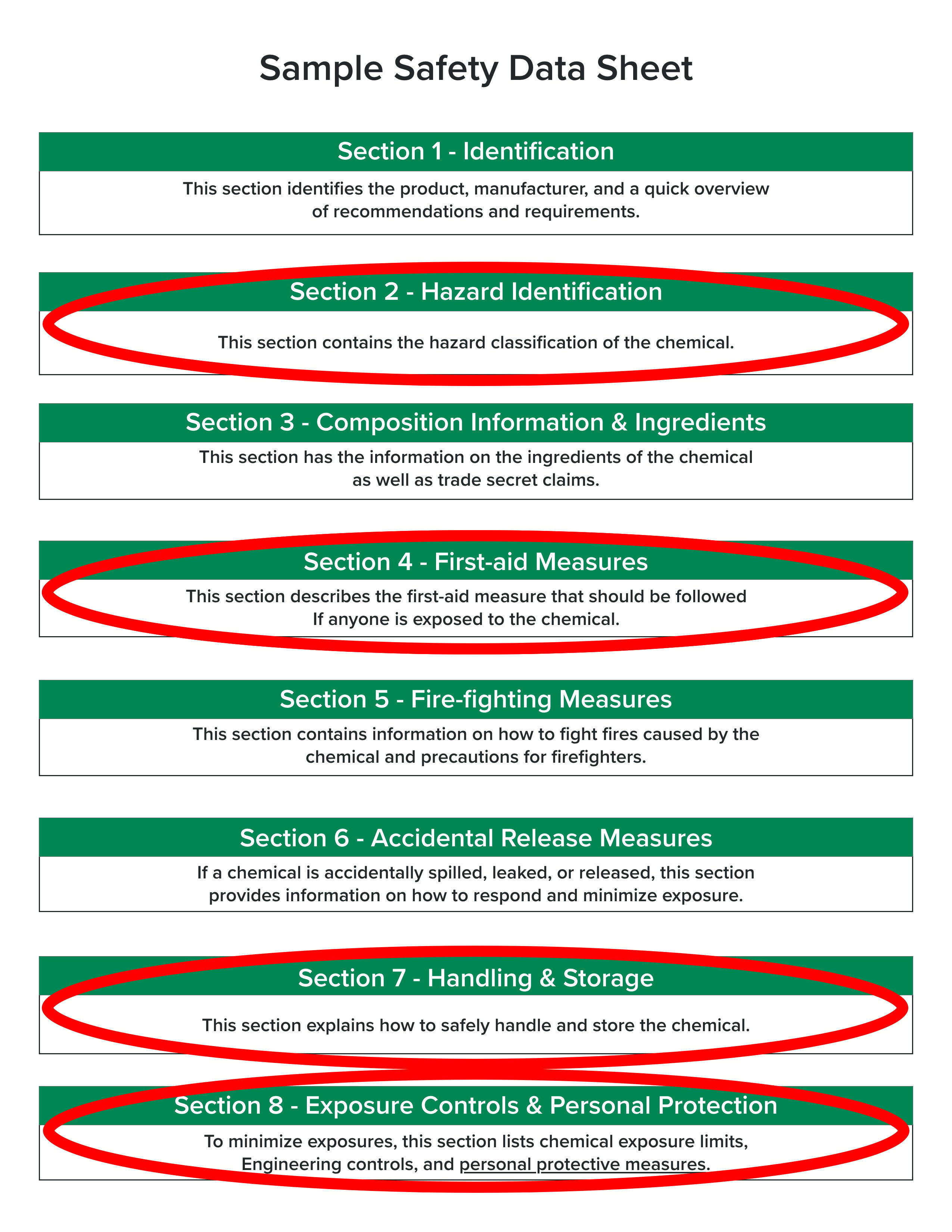 Section 2 - Hazard Identification. If a cleaning chemical is designated as hazardous, you may want to look at other options.
Section 4 - First-Aid Measures. If the first-aid measures are extensive for your product and require immediate medical attention, it may be time to find another product.
Section 7 - Handling & Storage. Potentially hazardous cleaning chemicals will have very strict handling & storage information.
Section 8 - Exposure Controls & Personal Protection. How much PPE do you need to wear while handling the product? The more personal protection required, the more likely it is your cleaning product could cause potential problems.
3. Check EPA Safer Choice List
The third step you can take is to check for the product or the ingredients in the product on the U.S. Environmental Protection Agency's Safer Choice List.
Here is a link to Safer Choice Products
Here is a link to Safer Choice Ingredients List
The Safer Choice program helps businesses find products that are safer to use as well as safer for the environment.
Safe options for cleaners
We recommend two safe cleaning products: Multi-Task Cleaner by Z BioScience and SIMIX Multi-Purpose Cleaner. Both products require no PPE.
Multi-Task Cleaner by Z BioScience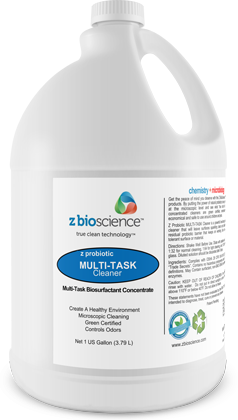 Click to shop
Dilutes to $0.73 per gallon
Applications: Hard and soft surfaces

Multi-Task Cleaner by Z BioScience uses probiotics to achieve a longer-lasting clean. The product easily removes heavy soil and contaminants while also leaving a layer of probiotics on the surface. The probiotics are 'good bacteria' that help eliminate odors and 'bad bacteria.'
The cleaner is a pH neutral product that is environmentally safe, eco-friendly, and certified green.
The product is comprised of two parts:
US EPA 'Safe Choice' surfactants
US FDA's 'GRAS' (Generally Regarded As Safe) probiotic bacteria
ZBioScience products are safe for the skin, so they require no personal protective equipment.

SIMIX Multi-Surface cleaner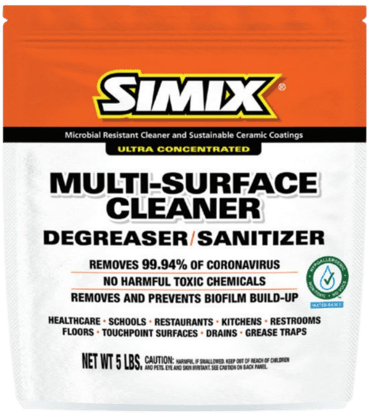 Click to shop
Dilutes to $0.37 per gallon
Applications: Cleaner, degreaser, sanitizer for hard surfaces

SIMIX Multi-Surface Cleaner deep cleans, sanitizes, and degreases surfaces, depending on the dilution rate.
SIMIX is a powder that's mixed with hot water. The non-toxic ingredients in the cleaner create a high pH on surfaces. SIMIX also contains ingredients that use natural and artificial light to continue to destroy viruses and bacteria on surfaces after it's applied.
The ingredients in SIMIX are all listed on the EPA's Safer Choice Ingredient List.
The cleaner does not require any personal protective equipment.
Safe options for disinfectants
Regency Lighting recommends the following disinfectant for use in commercial buildings.
Vital Oxide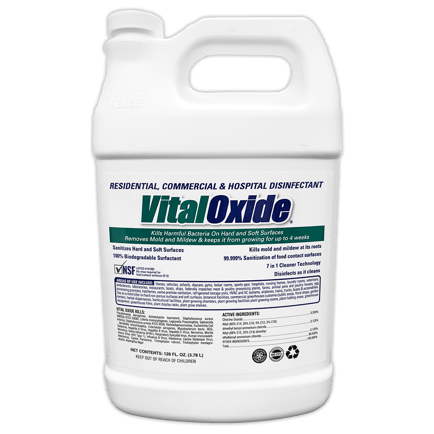 Click to shop
Starts at $3.42 per gallon
for surface sanitizing
Applications: Soft surfaces, large areas, commercial buildings

Vital Oxide is an EPA-registered disinfectant that can also be used for quick clean-ups and spot treatment. This disinfectant is safe enough to use around children and pets.
Goggles and a mask are required for applying Vital Oxide with a fogger, but no PPE is required when the product is sprayed.
For more about when to use disinfections, read this article.
Resource: Six Steps for Safe & Effective Disinfectant Use
Safety precautions for cleaning and disinfecting chemicals
There are other safety precautions you can follow when using cleaners and disinfectants.
1. Keep the area well ventilated. This is especially important for disinfectants. Do not use cleaning products in enclosed spaces. The employer is required to provide sufficient airflow.
2. Do not mix cleaning products, especially if they contain bleach and ammonia.
3. Know how to dilute cleaning chemicals. The right dilution rate will help you clean properly and could also save you money.
4. Learn about your cleaning chemicals before you use them. Know about the safety hazards, first-aid measures, and what to do in case of a spill or other emergency.
For help understanding other best practices for cleaning, check out this article.
Schedule a safe cleaning consultation
If you need help finding the right cleaning products, please do not hesitate to contact us. Our team of experts can look over your current cleaning products and plan and offer solutions to best fit the needs of your facility.