How to follow California's 2021 school cleaning guidelines
Posted by Shawn Sawyer on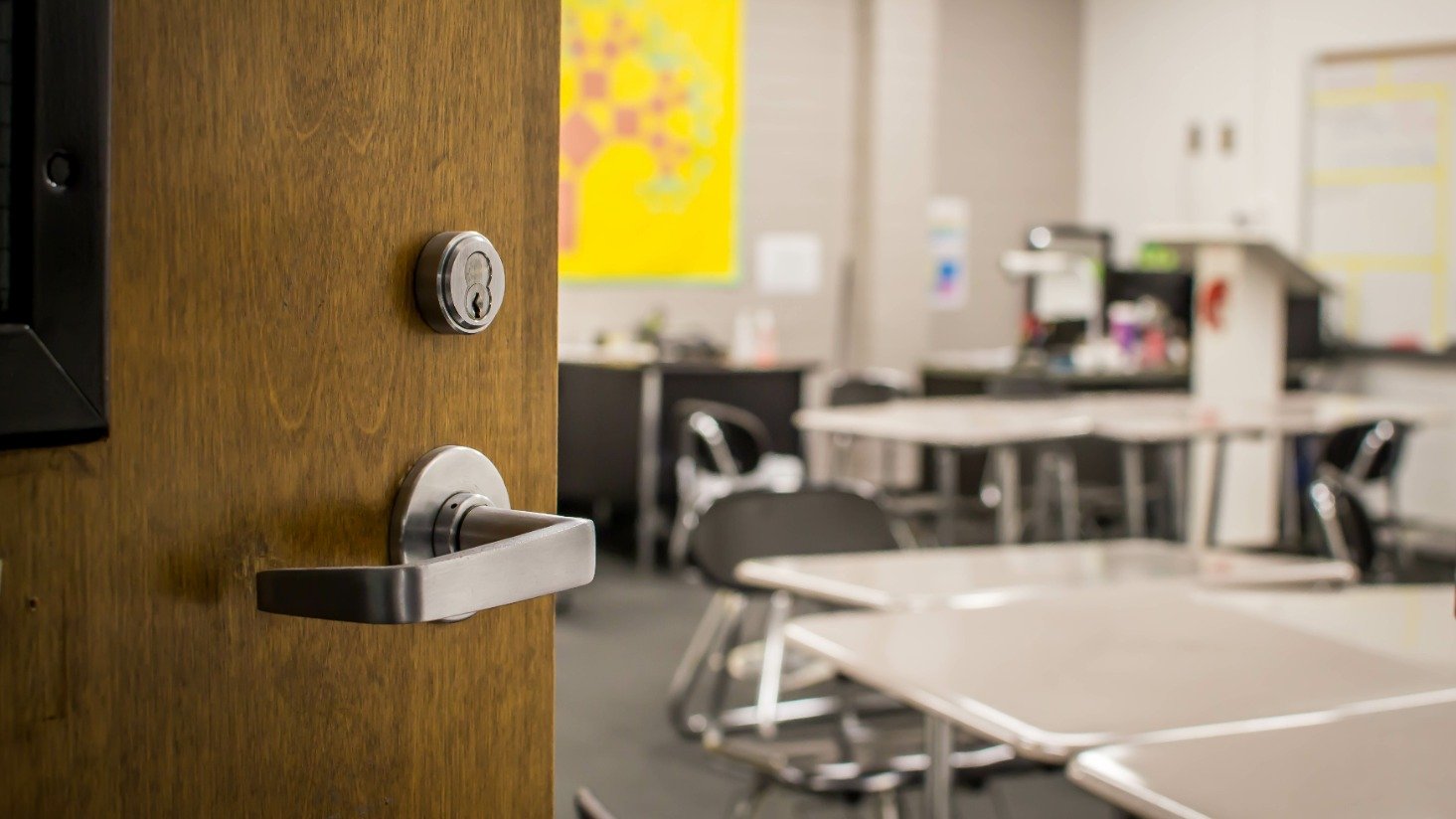 Schools in California were closed for nearly a year during the COVID-19 pandemic. Now that they are beginning to reopen, the primary focus is on safety.
What should teachers, students, and janitorial staff do to reduce the spread of the coronavirus? How often do you need to clean or disinfect? How can we protect our children from future illnesses?
The California Department of Public Health released reopening guidance that covers everything from spacing in the classroom to wearing masks and proper hygiene.
We're going to focus on how to follow one section of the reopening plan: cleaning and disinfecting.
Cleaning refers to using water and either a soap or detergent to reduce the amount of germs on a surface. Public health officials recommend cleaning frequently to decrease the risk of spreading viruses and bacteria.
Disinfecting refers to killing germs on a surface, specifically with cleaning agents approved by the EPA. California has changed its guidance to only disinfect in certain circumstances, not on a regular basis.
For more information on the science behind cleaning and disinfecting, we recommend reading this article.
California school cleaning guidelines
The state of California says frequently touched surfaces should be cleaned every day.
Surfaces inside schools include:
Sink handles
Shared tables, desks, or chairs (if only one student uses a desk, it does not have to be cleaned daily)
Door handles
Shared technology and supplies
The Department of Public Health also recommends thoroughly cleaning buses throughout the day and at the end of the day with wipes and disposable gloves (or other cleaning materials).
Additional resource: Cleaning, Disinfection, and Hand Hygiene in Schools
Cleaning product recommendations
As you've probably realized by now, not all cleaning products are equal. Some excel in certain areas, like ease of use, while others are more focused on safety.
We recommend two cleaning products that are safe enough to use around students (they require no PPE) but still efficient enough to kill germs and bacteria.
The first product is a multi-purpose cleaner called SIMIX. This one cleaner replaces at least a dozen other products and it's a budget-friendly option.
SIMIX deep cleans and sanitizes surfaces when it's mixed with hot water. Ingredients in the cleaner use natural and artificial light to oxidize pathogens like bacteria and viruses, so the product keeps working after application.
Each five pound container makes (544) 32-ounce spray bottles. That breaks down to $0.09 per bottle or less.
Our second option is a biosurfactant cleaner by Z BioScience that uses probiotics to continuously clean surfaces.
The multi-task cleaner removes soil from surfaces while the probiotics replace bad bacteria with good bacteria.

This is an environmentally safe product that uses EPA 'Safe Choice' surfactants and meets FDA 'GRAS' (Generally Regarded As Safe) requirements.
California school disinfecting guidelines
California's guidance is on-par with the guidance from the Centers for Disease Control (CDC).
The CDC updated its guidance in April 2021 to only disinfect schools when there is a confirmed case of COVID-19.
In the latest guidance, the California Department of Public Health recommends only disinfecting a school when a case has been identified and confirmed. The guidance says frequent disinfection can pose a health risk to children and students because of the strong chemicals.
It's important to choose a disinfectant that's approved for use against COVID-19 on the EPA-approved list "N." It's also critical to follow product instructions. Disinfectants often require a contact time or "dwell time" in order to work properly.
Disinfectants are chemicals by definition, and workers should be trained on the proper usage and hazards of the products.
Disinfection should be done when there are no students in the building. If possible, the school should air out before students return.
Disinfecting product recommendations
Even though disinfectants can contain hazardous chemicals, there are safer options available. These are still on the EPA's approved list "N," but have a low toxicity rating.
We recommend two different disinfectants. The first, called Vital Oxide, is safe enough for kitchens and soft surfaces.
Vital Oxide is ready to use as a full-strength hospital grade disinfectant that uses a chemical compound called chlorine dioxide. Chlorine dioxide can disinfect water but is gentler then bleach.
The second disinfectant that can be used on hard surfaces is a hydrogen peroxide-based product called BioTab7.
To use BioTab7, you mix a tablet with water and it's ready to spray on a surface. Contact us for more information on this product.
Guidance for cleaning and disinfecting schools
The California Department of Public Health issued guidelines for staff and other workers as they clean or disinfect schools.
They include:
Wearing the proper personal protective equipment, like gloves, eye protection, respiratory protection, and anything else recommended on safety data sheets
Keeping all products out of reach of children and stored in areas with limited access
Establishing a cleaning schedule so there is no over-cleaning or under-cleaning
Ensuring proper ventilation during cleaning and disinfecting
At the end of the day, the primary goal is for teachers, staff, and students to feel safe at school.
Want a way to tell if your school is really clean? Consider a tool called an ATP test.
If you're looking to revamp a cleaning process for a school or district, please do not hesitate to contact us. Our team of experts focus on keeping your entire facility healthy and can help create a game plan that works for you.