CDC disinfection guidelines and how to follow them
Posted by Scott Clark on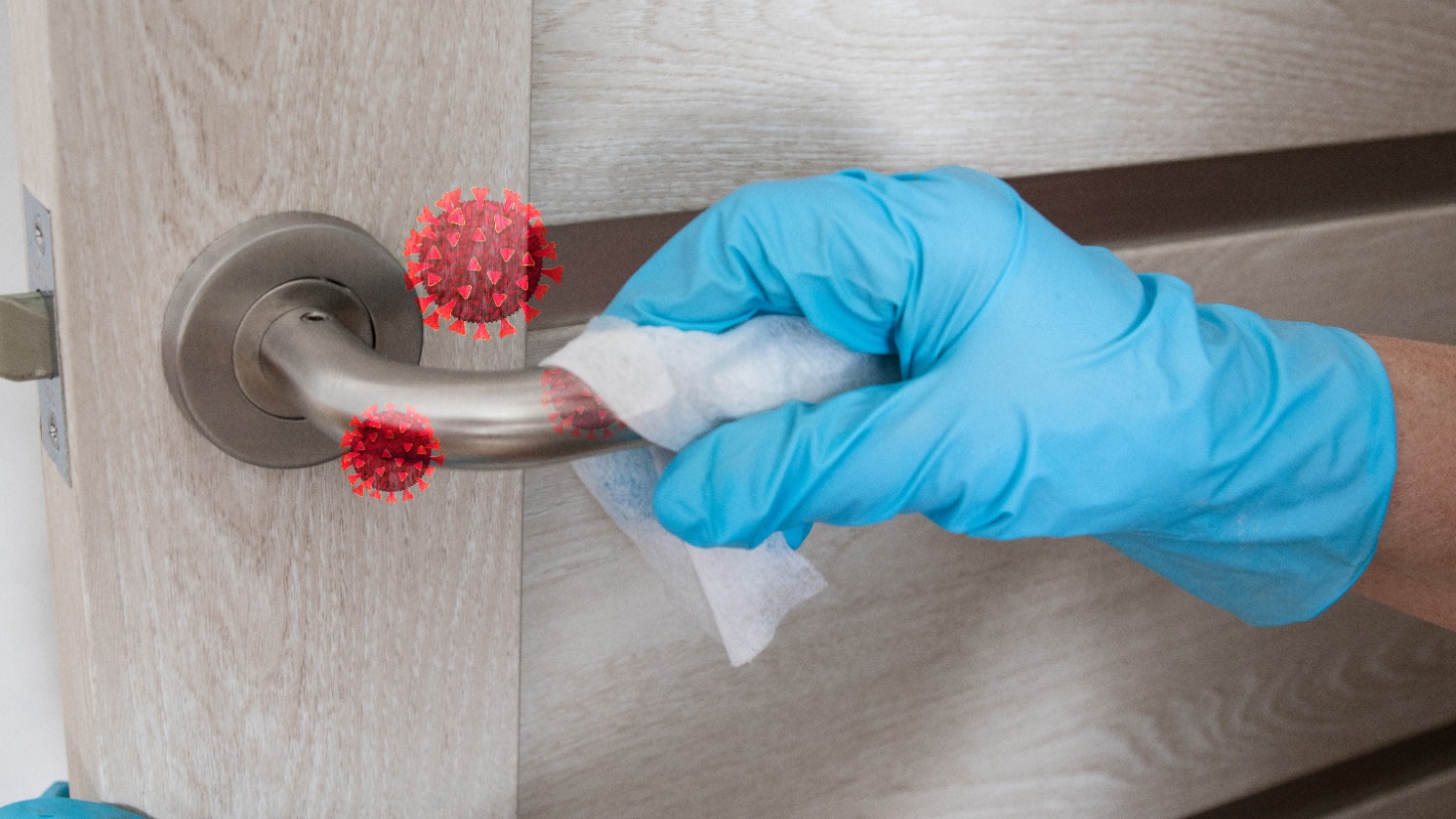 When the pandemic hit, there was flurry of action to stop the spread of SARS-CoV-2, the virus that causes COVID-19. One of the primary concerns was frequently disinfecting surfaces.
The Centers for Disease Control and Prevention (CDC) recently changed its guidelines for disinfecting, now only recommending the use of disinfectants under certain circumstances.
There are several factors behind the decision. Medical and health officials now know SARS-CoV-2 is not frequently spread through surfaces, but instead through direct contact and airborne transmission.
Disinfectants can be also be dangerous, since they are chemical by nature. It's critical to use them properly in well-ventilated areas and with PPE.
So when should you use a disinfectant?
What is a disinfectant?
A disinfectant is a chemical substance that eliminates pathogens like viruses and bacteria on a surface. Typically, a disinfectant is applied after a surface is thoroughly cleaned. Cleaning helps get rid of dirt, debris, and an invisible threat called biofilm.
Disinfectants are registered with the EPA (Environmental Protection Agency). The EPA tests the products to make sure they work as the manufacturer claims.
The EPA created a list of disinfectants specifically approved for use against COVID-19, called List N. The list includes dwell times needed to inactivate SARS-CoV-2.
Most disinfectants require safety precautions, like PPE and proper ventilation.
CDC guidance on disinfectants
Guidance on disinfectants has shifted a lot over the past year. Many facilities started using disinfectants every day during the COVID-19 pandemic.
In April 2021, the CDC released new guidance on cleaning and disinfecting facilities. Now it is recommended to disinfect within 24 hours of a confirmed or suspected case of COVID-19. Daily disinfection is no longer required, but frequent or daily cleaning is still encouraged.
The CDC also recommends disinfecting surfaces in the following circumstances because the risk of infection is higher:
Disinfectant guidelines are different for healthcare applications, like hospitals, where disinfecting medical equipment and patient rooms is critical to prevent the spread of SARS-CoV-2 and other pathogens that can lead to hospital acquired infections.
Resource: Six Steps for Safe & Effective Disinfectant Use
How to use disinfectants
The first step to using disinfectants properly is to reference the safety data sheet (SDS). Every registered disinfectant will have an SDS, which explains what PPE to wear while using the product, dwell times, safety precautions, storage, and application.
The EPA outlines several safety tips and best practices when using disinfectants, including:
Using caution around people with asthma, as disinfectants can trigger an asthma attack
Making sure the space is well-ventilated
Using only EPA-registered disinfectants and following label directions
Keeping disinfectants out of reach of children (children should never apply disinfectants)
Not mixing or diluting disinfectants unless the label tells you to
Once you're familiar with the label directions and the safety data sheet, it's safe to use the product as directed.
Read more on different types of disinfectants and what to look for: Types of Disinfectants
Safe options for disinfectants
Most disinfectants require PPE and are not safe for use around children or people with asthma. But there are products on the market that are deemed low toxicity by the EPA and are a safer option.
Vital Oxide is an EPA-registered hospital-grade disinfectant that's safe enough to use on soft surfaces and food prep surfaces. The product needs to stand on the surface for one to 10 minutes depending on the application.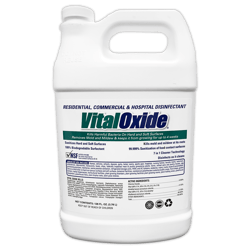 Starts at $3.42 per gallon
for surface sanitizing
Disinfectant


Vital Oxide
Shop now
Vital Oxide comes ready to use as a disinfectant but can also be diluted to use a sanitizer.
You can use the product in a spray bottle or in a fogger. Spray bottles require no PPE, but PPE is recommended when the product is fogged.
Vital Oxide should be used after routine cleaning is performed and before a surface protectant is applied.
A complete clean: Air and surface disinfection
Disinfection is the second step in the process when cleaning surfaces. First, a thorough cleaning is recommended.
Surfaces are typically only clean until new pathogens arrive, which in some cases can take seconds.
We tested a variety of cleaners, disinfecting wipes, and a disinfectant cleaner.

At the end of our test, there were two clear "winners."
Both of these cleaning products contain ingredients that continue to fight pathogens on the surface after they're applied.
Read more: Best practices for cleaning
After you disinfect the surface, it's time to add a surface protectant. Protectants help keep surfaces cleaner for longer. Enviro Mist by Z BioScience contains GRAS (generally regarded as safe) probiotics that work by replacing bad bacteria with good bacteria.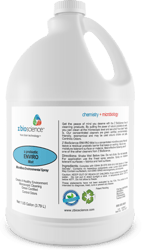 Surface Protectant
Enviro Mist by Z BioScience
Shop now

Keeping your surfaces clean is only part of the equation for a complete clean in a facility. Many pathogens, like SARS-CoV-2, are passed through airborne transmission.
We explain three options to kill germs in the air in this article, but here is our top recommendation for air disinfection: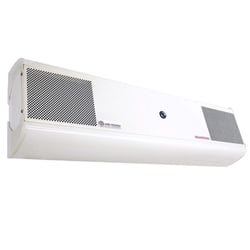 Air disinfection


UV FAN by Light Progress
Shop now

The UV FAN by Light Progress circulates and cleanses the air in a room with a two part process: enclosed UVC and a TiOX filter. Because the UVC is enclosed, these units are safe for occupied spaces.
TiOx filters need to be washed, but they never have to be replaced. The UVC inside the unit energizes the filter.
Our experts can help you find the products that are best for your facility and application. To schedule a free consultation, please do not hesitate to contact us.