A contractor's guide to buying LED lighting
Posted by Nina Frye on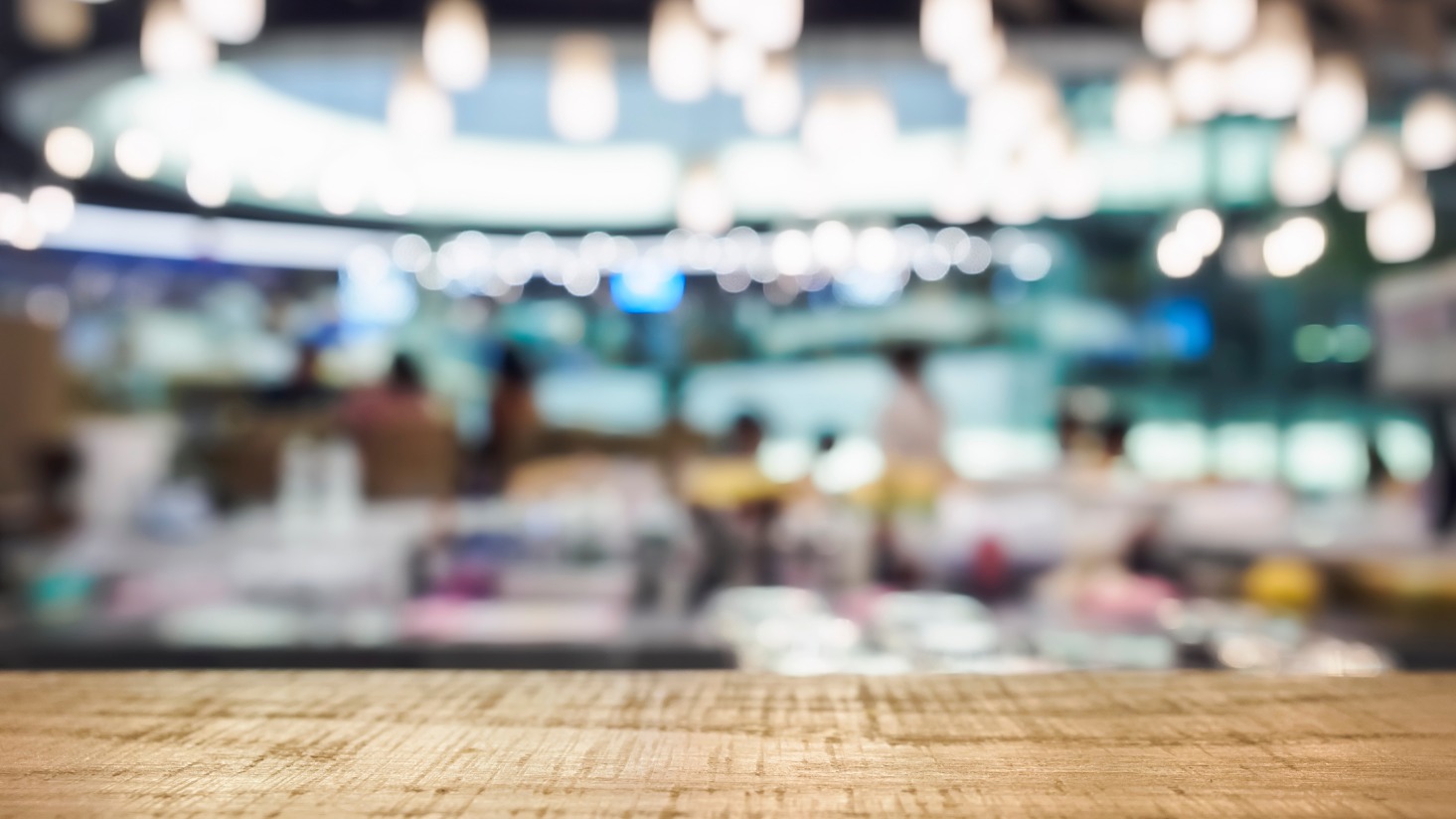 As lighting experts, we know that lighting is not always the easiest part of job. But an electrician who understands a few key ins-and-outs of lighting can help add significant value to an electrical job.
Whether you're an electrician working on a set of plans with a defined lighting specification or not, understanding current LED lighting can help you deliver a smooth, stand-out project.
In this article, we'll guide you through what you need to know about the current lighting market so you're equipped with the knowledge you need to save time and deliver a great project.
Lighting terminology you need to know
Understanding basic lighting terminology will help you select the right product and read specifications on a job. Here are a few terms that you should know and how they impact lighting products.
Color Temperature
Color temperature is measured in Kelvin and indicates whether a product has a warm, neutral, or cool color appearance. In general, to create a warm atmosphere, look for products with a low color temperature (2000K to 3000K). For environments where a cool atmosphere is more appropriate, choose products with a high color temperature (>5000K) for more light in the blue range.
Lumens
Lumens is a unit of luminous flux. Although this sounds like something out of a science fiction movie, this measurement expresses the overall light output or quantity of light produced. Typically, you'll want enough lumen output to hit minimum light levels and make spaces functional.
As a practical example, a standard table lamp has a lumen output of around 800 lumens, and a 1,000W HID bulb can have over 100,000 initial lumens.
Color Rendering Index (CRI)
CRI measures the visual effect a light source has on the perceived color of objects it illuminates. High CRI light generally makes colors look natural and vibrant. Low CRI causes some colors to appear washed out or even to take on a completely different hue.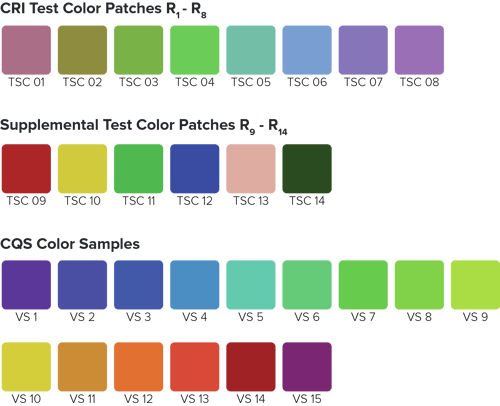 Dimmable
Before you purchase a lighting product, check to make sure it says "dimmable" if there is even a small chance that light will be dimmed. Dimmable means the output of the LED lamp can be reduced. As we discuss later in this article, compatibility is one of the key components of dimming LEDs, and you want to make sure products are clearly marked "dimmable."
Title 24
The California Code of Regulations defines Title 24 as a broad set of requirements for "energy conservation, green design, construction and maintenance, fire and life safety, and accessibility" that apply to the "structural, mechanical, electrical, and plumbing systems" in a building. The code applies to all buildings in California, not just state-owned buildings.
We have several resources available to break down Title 24:
Benefits of color and wattage selectable product
Color and wattage selectable products offer great flexibility. While color selectable products have been around for a few years, wattage selectable products are relatively new. They allow you to adjust settings in the field instead of purchasing a product with predetermined specifications.
The benefits to color and wattage selectable products include:
Flexibility. The settings of the color and wattage can easily be changed in the field. This means you have the control to make an adjustment on the job site with the flip of a switch on the product.
Adaptability. Since the color and wattage can easily be changed in the field, you can accommodate customer changes more easily. If the client chooses a different setting once the product is actually in the field, you only have to turn a small switch instead of ordering replacement products.
Easier ordering. Instead of ordering multiple fixtures because a different color temperature is needed in different areas, you may only need to order one product that can easily be adjusted. Fewer part numbers = easier ordering.
Before you purchase wattage and color selectable products, check any rebates to make sure the products qualify.
Don't get thrown by LED dimming
The conversation around LED dimming went from "Can you dim LEDs?" to "What's the best way to dim LEDs?"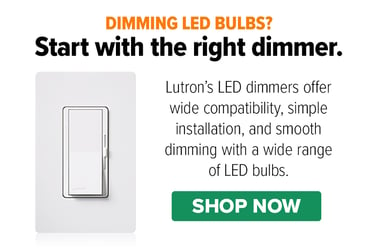 Dimming LEDs is possible, and it helps create different moods or tones in a space. However, sometimes it's more easily said than done.
To avoid an LED dimming headache, try these tips:
Check the lamps. Before you go any further, check to make sure the lamps are in fact dimmable. Some lower-grade LED products are not dimmable.
Check compatibility. LED lamps should be compatible with the coordinating LED dimmer. Compatibility is often the first hurdle to jump when you're dimming LEDs.
Confirm the wiring. Make sure to follow the wiring recommended by the dimmer manufacturer to ensure proper operation.
Dimming LEDs can be complex. We recommend a mockup or a test install in the space to avoid long-term problems.

For more information on dimming LEDs, check out these resources:
Where contractors should go for lighting help
When it's time for your next project and you are stumped on lighting, it's important to know where you should go for help.
Regency Lighting is a full-service lighting distributor with more than 40 years of experience. We help clients with supplies of all kinds — whether it's lamps, fixtures, or retrofit kits.

If you're in Southern California, we also have a wholesale electrical distributor, AllSale Electric. Stop by one of our locations in Chatsworth, Santa Clarita, or San Diego. AllSale has the largest inventory of any electrical distributor in the area, and can also help with switchgear and lighting needs.
To work with us or our team at AllSale, please do not hesitate to contact us. We love partnering with our clients to deliver the best results.