Revisiting Title 24 lighting requirements: Navigating the complexity
Posted by Jeremy Ames on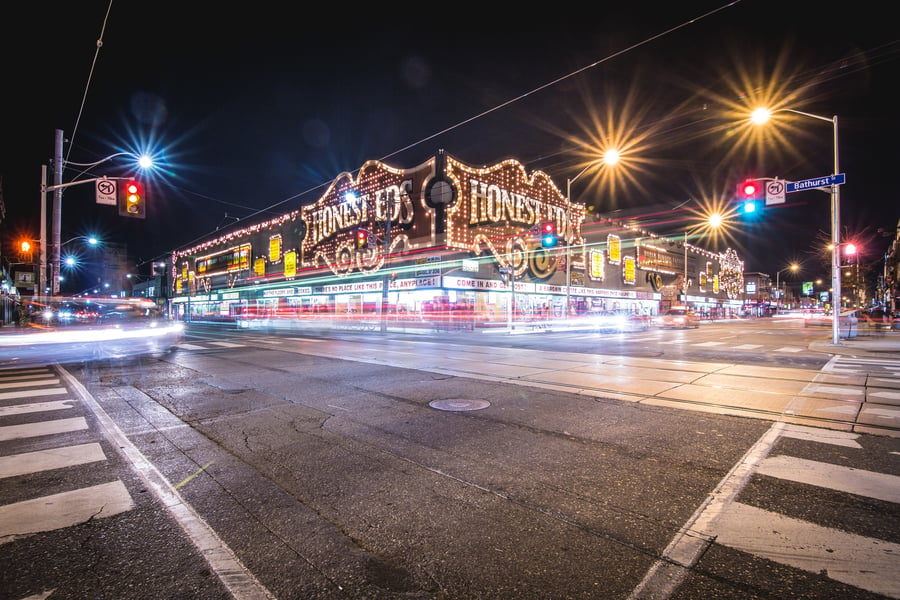 When California's Title 24 regulations became more stringent last year, there was widespread confusion among those in the construction industry. Everyone was trying to determine if the code applied to their projects and how. Yet, the waters around the standards were pretty murky, as they so often are with new building regulations.
Let's review what Title 24 is – shoring up some of the confusion still in the water today while addressing some newer questions which are beginning to emerge.
What are the Title 24 lighting and control requirements?
Known in full as the Title 24 California Building Standards Code, Title 24 regulations are meant for "energy conservation, green design, construction and maintenance, fire and life safety, and accessibility" as it applies to the "structural, mechanical, electrical, and plumbing systems" in a building.
Here's a summary of the lighting-related changes:
Mandatory multi-level lighting controls require more steps
Some spaces now require bi-level occupancy controls
In all buildings except offices, lighting must be shut off completely during unoccupied times
Daylighting controls are required in more applications
Demand responsive controls are required in all buildings at least 10,000 square feet
(Need a recap? We put together some helpful Title 24 resources to help get you up to speed. Check out our "Title 24 Frequently Asked Questions & Glossary.")
More specific questions regarding each of those changes have emerged since the code went into effect. Here's a look at a couple of them:
When do partial-space modifications require Title 24 compliance throughout the building?
We recently fielded a question from a California-based estimator who was trying to determine how Title 24 applied to his situation, which he described like this:
If I am retrofitting 40 or more fixtures in a 120,000-square foot building, am I required to make the entire building Title 24-compliant or just the spaces which I'm modifying?
When it comes to modifications and retrofits, the code applies to enclosed spaces – or the specific area which is undergoing the changes, not the entire building. And not every modification to an enclosed space, or room, will cue the need for code compliance.
Two conditions prompt compliance:
If more than 10 percent of luminaires in the space are being retrofitted
If more than 40 luminaires in the space are being retrofitted
Before you advance to the purchasing or installation phase of a project, however, we highly recommend contacting your local inspector to get your work pre-approved. The inspector will have the final say on your project and our lighting specialists have seen contradicting interpretations of the code from different inspectors.
When is demand response required under Title 24?
Before we dive too deeply into this, let's take a look at what, exactly, demand response is.
As found in our Title 24 glossary, demand responsive controls are defined as "Controls that enable lighting levels to be temporarily reduced based on electricity prices or signals from an electric utility."
These controls are required by Title 24 in buildings larger than 10,000 square feet. But in the case of a retrofit, demand response isn't required if you're not making a wiring alteration.
The most natural follow-up question to that is then, "What qualifies as a wiring alteration?"
Put simply, if you are adding or subtracting wiring or power to an area, you are making a wiring alteration. Navigating the complexity of Title 24 code can be difficult here, so let's break this down.
From section 5.9.7 A, here are the exact qualifications of a wiring alteration:
Lighting Wiring Alterations include the following:
a. Adding a circuit feeding luminaires.
b. Modifying or relocating wiring to provide power to new or relocated luminaires.
c. Replacing wiring between a switch or panelboard and luminaire(s).
d. Replacing or installing a new panelboard feeding lighting systems.
Circling back, if you are performing any of those modifications in your project, you are making a wiring alteration.
Once again, we encourage you to check in with your local inspector before beginning work on a project which might require demand response. Save yourself the headache of code violations and perform due diligence up front.
Additional helpful resources: