How Regency delivers value through vendor partnerships and employee expertise
Posted by Brad Newbold on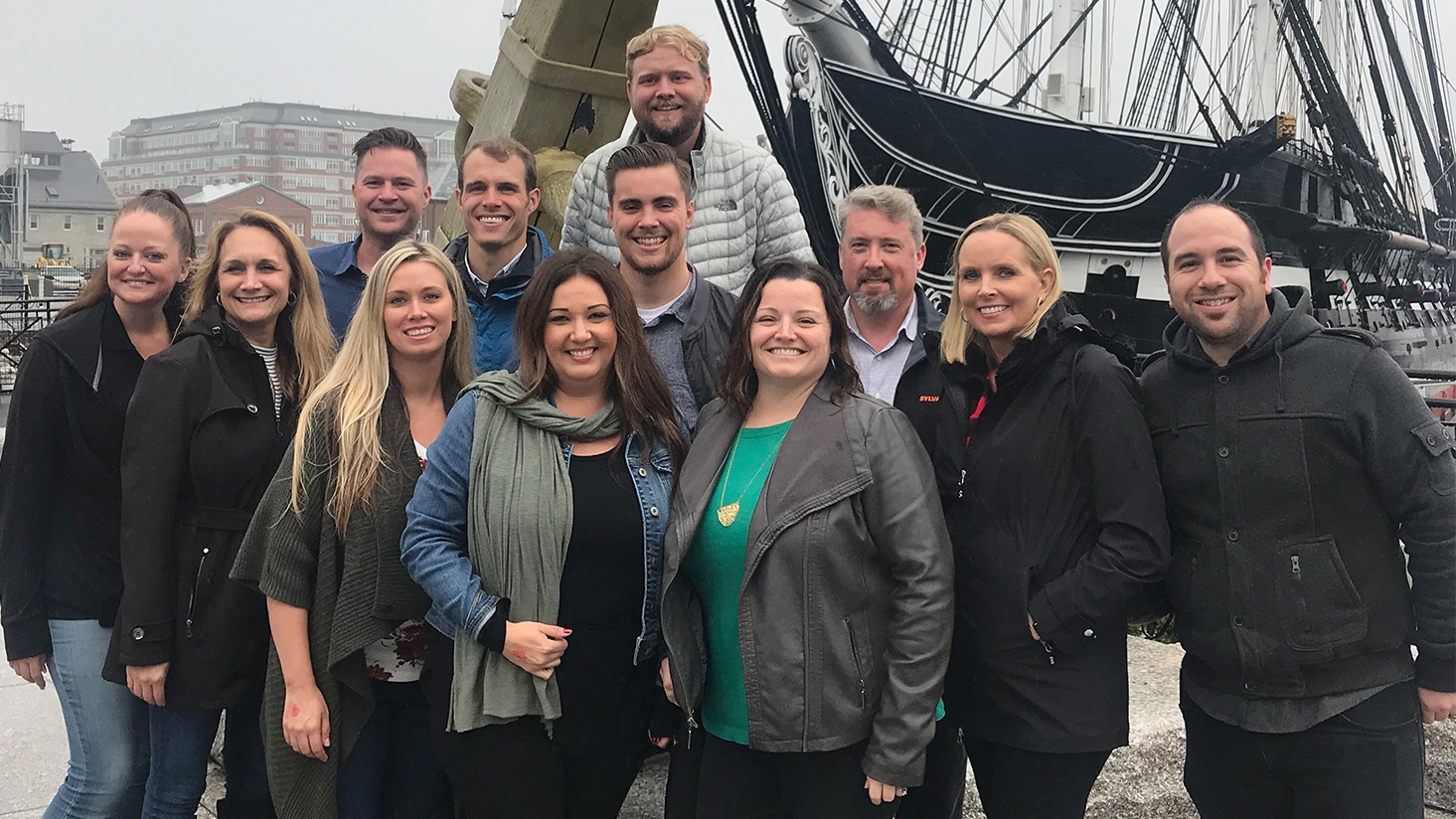 A healthy vendor partnership is based on trust, mutual understanding, and respect. When we enter a relationship with a vendor, we are committed to long-term growth together, which means a long-term commitment to serving our customer well.
Regency understands that transparency and respect are key for a successful partnership.
We also understand that a positive vendor partnership goes hand-in-hand with employee expertise — our vendors rely on us to continually learn about new products, just like our customers rely on us to be the experts that help make lighting decisions easier.
How our R.I.S.E. values influence and improve vendor partnerships
Our R.I.S.E. values (Relationship, Integrity, Service, Expertise) define how we do business. Each value is just one aspect of the entire equation that guides us in providing excellent service and maintaining a close relationship with our suppliers. Think of it like a favorite recipe — each ingredient works together to make the whole dish work. After all, without the fruit, an apple pie would be pretty disappointing.
Expertise is a critical ingredient of our R.I.S.E. values because without it, we wouldn't be able to provide excellent service, practice high integrity, or maintain quality relationships. We believe in investing in new technology and training to create lighting experts who are capable of meeting and exceeding expectations.
For example, all of our employees go through Regency's School of Lighting as part of their on boarding. This training enables them to master the core complexity of lighting so they can ultimately present lighting concepts to our customers with clarity and simplicity. The courses in the School of Lighting are divided into the following:
The Lighting Industry
Incandescent
Linear Fluorescent
Compact Fluorescent
High Intensity Discharge
Light Emitting Diode (LED)
And when it comes to our vendor partnerships, we work diligently to show support to our suppliers and invest in the products they're developing through lunch n' learns and vendor hosted workshops.
A Boston experience with LEDVANCE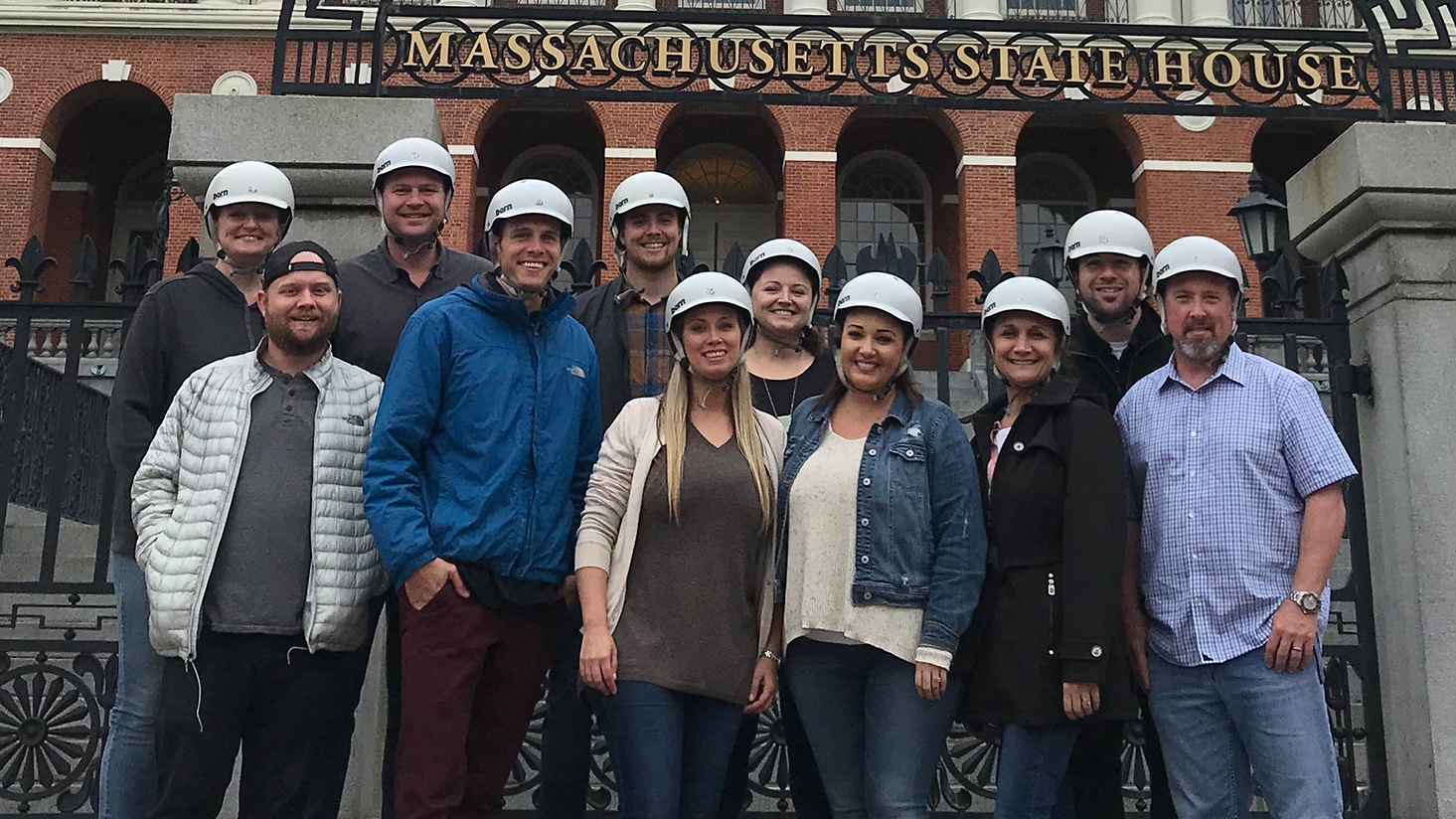 We recently partnered with LEDVANCE, one of our long-standing vendors, to grow our team's knowledge and provide simple product solutions for our customers. By the end of the program, we were able to reward our inside team members who qualified and who showed us the most growth with a three-day, all expenses paid trip to LEDVANCE's educational studio in Boston.
The purpose of this trip included training opportunities on new and up-and-coming products as well as time to build deeper relationships.
Like we said before, we are committed to long-term growth with our vendors. This trip provided a chance for our employees to grow in their knowledge and expertise, while supporting and nurturing our relationship with LEDVANCE.
Regency and AllSale employee testimonies
Employees in a wide range of positions — both inside Regency and AllSale — were able to go to Boston. From Customer Service Reps to Project Managers to Purchasers, many departments were represented and able to grow in their expertise.
Mindy Selman, Customer Service Rep, enjoyed the training sessions and learning more about fixtures.
I have to say my favorite part was the light show and the opportunity to take a fluorescent fixture apart, bypass the ballast and install the LED bulb. It will definitely help when talking to customers and being able to communicate first-hand how easy it is.
Aside from growing in expertise, employees were also able to reconnect with one another and invest in their relationships. Carmen Allen, Project Manager, enjoyed spending time with her coworkers.
Not only was this trip informative, but it was also a chance for me to connect with Regency employees from other departments and various offices. As a remote employee, I miss out on those opportunities every day, so I treasured it quite a bit.
And Kyle Bokma, from AllSale Counter Sales, loved seeing Regency and AllSale's value of relationship in action.
Boston was a time where I was able to hear about life from with co-workers I would not typically see, eat dinner with people from LEDVANCE I'd normally only corresponded with via email, and create memories that would never happen in the office. I valued seeing LEDVANCE's relational value put on display through generous, thoughtful, and professional hosting that made me feel like an honorary Bostonian. Overall, the contest, trip, and training left me feeling more confident about LEDVANCE and seeing the value of relationship.
Lighting a new way together
In this ever-changing industry, the only way we all move forward is together. From customers to vendors to team members, we're committed to growing our expertise in building meaningful, productive relationships and making lighting easier.