A spotlight on LIGHTFAIR 2018
Posted by Ron Pilner on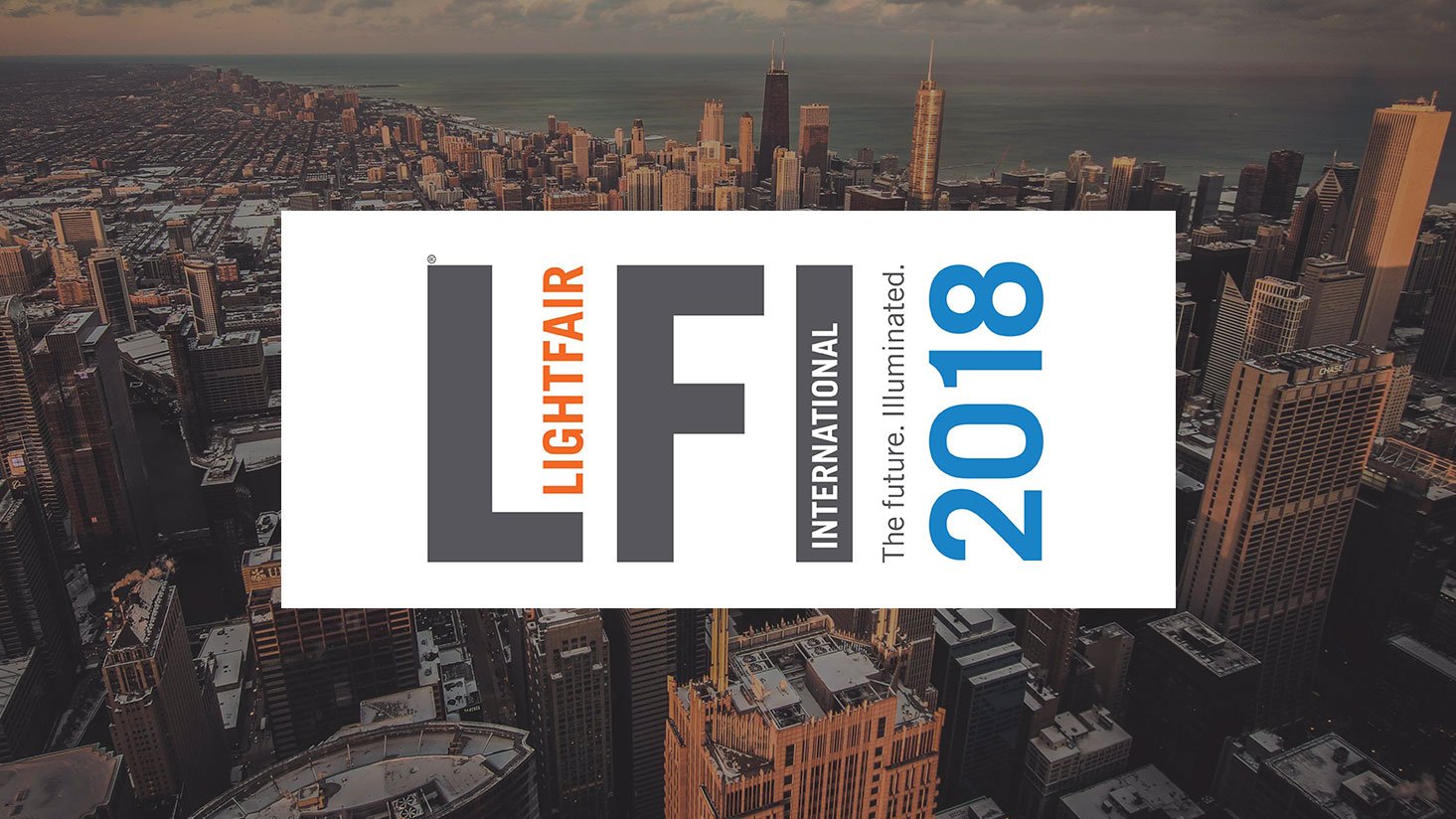 LIGHTFAIR 2018 in Chicago was another great opportunity to catch up on the latest advancements in lighting and network with those in the lighting community. As you walk the aisles at the show, it becomes clear that the US lighting market is moving from being a traditional, somewhat boring commodity, to more technologically advanced and design oriented, much like it is in Europe.
Industry highlights from LIGHTFAIR 2018
This year it was clear that the LED lighting market is starting to mature and stabilize with the proven, established industry leaders of the past seven to ten years. The "Wild West" of lighting manufacturers is beginning to be tamed! As such, there were fewer truly unique innovations this year, but instead, there was a rounding out of solutions to fill some of the gaps and short comings in the available offerings from the past few years.
The two main attractions again this year were all things LED, primarily for energy savings (with an eye on design), and the ability to use smart controls with your phone or tablet. Controls generally focused on greater energy savings along with the ability to tune or customize light levels and color temperatures to create the desired environment.
One of the big announcements at the event was that Philips Lighting is changing their name to Signify. According to Eric Rondolat, CEO of Signify, "The choice of our new company name originates from the way light becomes an intelligent language, which connects and conveys meaning." Signify will continue to use the Philips brand for its products, under an existing licensing agreement with Philips.
Product highlights from Lightfair 2018
This year's coveted Most Innovative Product of the Year went to Ledra Brands, Inc.'s Vector Series Downlight. "The Vector system introduces a liquid crystal layered lensing system that allows dynamic beam angle shaping, adjustable from 10 degrees (narrow) to 55 degrees (wide). With no moving parts, it uses a molecular reorientation in the liquid crystal to allow electronic control of the lens' focus." As I mentioned above, lighting is definitely getting more technical.
Keeping it simple, Philips was showcasing their new large (maybe 6 to 9 inch) pear and star-shaped decorative LED filament lamps that can be paired with an inexpensive pendent fixture with a cord and medium socket, and you have a designer looking fixture without high-end costs.
Sylvania was promoting new additions to their LED fixture line. They are focusing on rounding out their offering to cover most of the common fixture types. I met their new CEO, Jacob Tarn, who said that redefining their business for the future is his highest priority.
Cree Lighting showcased an app for your smartphone that you can program and pair with their new lighting fixtures, giving the ability to tune the light to the color of your choice. Simply choose the preferred color temperature on the app then hold your smartphone up to the fixture for a few seconds, and presto, the fixture is tuned to the color temperature of your choosing. This will be a great way to simplify and reduce inventory (with fewer SKU's) on the shelves of distributors across the county while giving customers the ultimate flexibility and an easier buying experience.
Looking to the future of lighting
Lighting is also getting a bit more personal and customizable.
Have you ever dreamed of "getting in tune with your lighting?" What about "Human Centric Lighting" that can be tuned and adjusted throughout the day to compliment your body's natural Circadian Rhythm cycle? Sounds like something out of the 1960's, right? Now you can with LED color-tunable products. If you're curious, you can read more about what color-tunable lighting is all about?
Check out this 3-minute video from energy.gov to learn the 3 basic categories of color-tunable lighting products: https://www.energy.gov/eere/ssl/understanding-led-color-tunable-products
Indoor growers are also sprouting up in many states, and as was evident at this year's show, many of the manufacturers have entered into the ever-growing horticulture lighting market segment. This type of lighting definitely comes down to a science – the proper lighting during the growth cycle, can greatly increase harvest yields.
LIGHTFAIR always gives us a good look ahead at new products and what trends are coming ahead in the lighting industry, and this year was no different. We're excited to watch the technology advancements continue to grow in the industry.
As always, our priority is to take these insights to help make buying lighting easier, so if you have questions or feel overwhelmed by the choices, feel free to reach out.
To stay up to date on all the latest lighting news, tips, and tricks, subscribe to our blog.