5 reasons decision makers love to partner with Regency's lighting design team
Posted by Brent Shelly on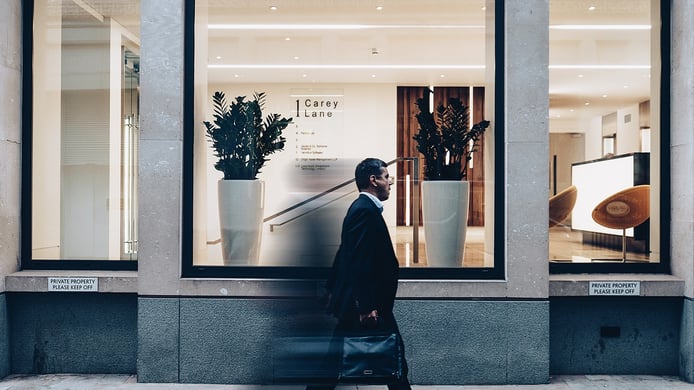 Do you feel like lighting is throwing a wrench in your project schedule and you're scrambling to get a lighting package value engineered? And then, after you go through V.E., are you left with a package that doesn't meet the original design intent?
There's another way to do lighting.
By working with a Regency lighting designer early in the design process, you can avoid the value engineering crunch altogether and still come out ahead on your budget. Even more, you can be confident that the final product will be more consistent and on-brand across your projects.
Lighting designers act as specialists, supporting the architect's efforts to deliver the kind of space the customer envisions, and ensuring the space is properly illuminated and compliant with code.
What does a lighting designer do?
What exactly does a lighting designer do? With a horde of different people involved in your national new construction or remodel projects, you might be wondering if lighting designers are worth it and how they differ from other people in the process.
Think of a lighting designer as someone who helps close the communication loop on design, specification, and installation of lighting for your project. They have an advanced understanding of the technology behind the products you're considering and sophisticated tools. This allow them to make sure your design is meeting your aesthetic requirements and the appropriate code requirements. (If you've had to deal with Title 24, you know how critical this can be.)
At the end of the day, on every project and prototype, someone is specifying the lighting. Who specified it for the last design you did? Did you get the results you wanted for the price you budgeted?
The graphic below looks at the various industry pros that may be tasked with specifying lighting for a project and how they stack up in terms of lighting knowledge and expertise.
Of course, this chart looks a little biased. But the reality is, of the various parties that have a hand in a project or prototype design, only lighting designers are specialized enough to expertly specify the lighting. Each of the other parties has its own specialized roles to expertly fulfill.
Boiling it down, here are three of the greatest contributions a lighting designer can make:
1. Meet the customer's needs
Lighting designers establish the performance of the proposed lighting scheme before a single items is purchased and installed.
Using tools like AutoCAD, AGI32, and Revit combined with IES files from reputable lighting manufacturers, lighting designers model and compare the performance of different specification options.

The photometric studies and 3D renderings help to eliminate the surprise of walking into a completed project that feels too dim, has dark corners, or seems to generally miss the design intent. It also helps you to avoid situations when the lighting package is "over-designed."
2. Meet the customer's budget and timeline
Regency lighting designers gather lead times and firm quotes to ensure budget and timeliness from the start.
It doesn't get much worse than getting a lighting specification dialed in, just to hear a lighting distributor say the lead time is 12 weeks (after your project is supposed to be complete).
Involving a Regency lighting designer ensures that you have preset budget costs and lead times for lighting specifications so you don't end up with late-in-the-game surprises. Our lighting design team works closely with our procurement team to accurately forecast lead times and gauge stock levels.
A good lighting designer should also be able to draw from a wide range of manufacturers to ensure that you get the best performance, lead times, and pricing for your projects.
3. Follow through
Regency lighting designers ensure the lighting ultimately installed in your space is consistent with your brand and vision.
One of the essential components of a great lighting specification is the ability to scale to multiple locations, reduce maintenance headaches, and ensure brand consistency. Lighting designers have extensive knowledge of how to manipulate light paired with the practical wisdom on how to make lighting systems reliable and easy to maintain.
Here's what Glenn Trunley, Senior Director of Global Store Design for TUMI, has to say about the importance of lighting design in reinforcing a company's brand:
What's the ROI of working with a Regency lighting designer?
There are a few ways to estimate the return on investment of using a lighting designer for your project.
1. Material savings
If you work with a lighting designer that has relationships with a wide range of reputable manufacturers, they'll be able to source the perfect product for your application at the most cost-effective price. You'll find yourself saving a great deal on material savings by partnering with a lighting designer to find a solution that solves all of your problems.
2. Energy and maintenance savings
Lighting designers are also experts in optimizing lighting specifications for maximum efficiency and ease of maintenance. Consider the long-term savings that you could gain through the right lighting.
3. Project efficiency
Although it's hard to estimate the financial impact of a more efficiently run project, the reduced stress isn't hard to imagine. As someone who has overseen multiple new construction rollouts or national retrofits, you'll be able to see the difference in the fluid communication and reduced surprises on projects involving a great lighting designer.
Watch: Here's what an Alice & Olivia project manager had to say about working with Regency on new store rollouts
4. Brand consistency and design intent
Matching the overall design intent is another way to measure the ROI of using a lighting designer. This is another benefit that's difficult to measure in financial impact, but a consistent brand presented to your customer or tenants makes your business more trustworthy and attractive. That's an important win.
5. Increased sales from good lighting
Though study after study shows that quality lighting makes a difference to shoppers, lighting remains one of those things that is often taken for granted. It's sort of like cell phone service or drinking water. It's not something most people pay attention to unless it's off.
More: How lighting subconsciously affects your customers
Just like cellular networks and purified drinking water, details matter in lighting. Ensuring a cell signal isn't spotty or that the total dissolved soluble content of water is palatable is a science. And it's pretty easy to mess up.
With lighting, mistakes rarely go unnoticed. And even the less-noticed ones can have a trickle-down effect on sales. The job of the lighting designer is to help you avoid such oversights, ensuring your lighting is sharp, consistent, and right for your brand – putting your product in the best possible light, rather than merely illuminating the space around it.