Why do lighting projects fall behind schedule? 4 obstacles to avoid
Posted by Chris Radosta on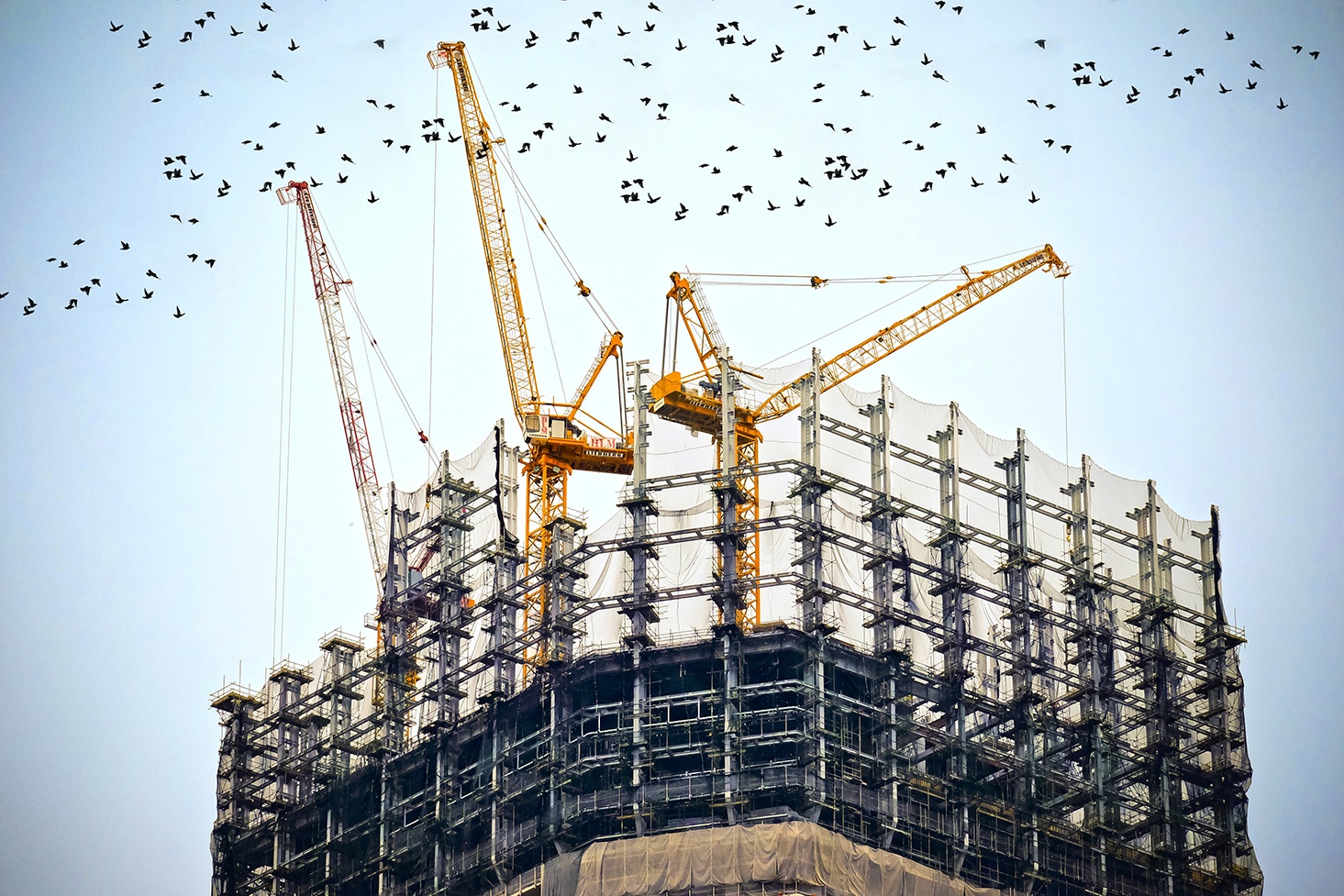 There are some things in life that are inevitable: Death, taxes, and construction projects falling behind schedule.
Actually, one of those things is escapable with good practice and a stroke of luck.
Here at Regency, we are privileged to have some of the most skilled project managers in the industry but there's sometimes no ducking the inevitability of setback.
Before we go too much further, let's get this out of the way: this is not a laundry list of excuses or a pity party. The intent here is to address the most common snags that emerge over the course of a project while explaining how we mitigate them.
We're lighting people over here, as you know, so we'll be looking specifically at lighting projects and the challenges that come with them, but the principles below could be broadly applied to most any construction project.
What does it mean to 'make lighting easier'? 10 ways Regency simplifies lighting for customers
Approval needed: What goes into project planning?
A lot of time and effort goes into front-end planning for projects. From designing to budgeting and scheduling, just getting the prerequisites right is a battle in and of itself.
Whether you're looking to overhaul your lighting with a retrofit, or you're implementing a new design in multiple facilities, a number of things can impact the schedule after approval.
At a high level, a typical project follows this process:
Project approved
Orders placed
Product arrives on-site
Install crew shows up and installation begins
Installation is complete
Invoice is sent
Project is closed out
Seven steps. That's a cinch, right?
Not exactly.
Try as we may to control each of these steps, the truth of the matter is this: there are a handful of things that are simply out of grasp for our project managers. In the interest of transparency, here are four things that can sneak up between those five steps and jeopardize the delivery date.
Utility rebates can stall projects
The standards and requirements of utility rebates differ based on geography. In New Jersey, for example, a pre-inspection is needed before any work is started. On average, it takes four weeks to schedule that pre-inspection. Key phrase there: on average. And only once it's completed can we order the product.
It's easy to see how this preliminary step can have a ripple effect down the timeline of the whole project.
(It's also worth keeping in mind that most rebates also require a post-inspection before the project is closed out.)
Many businesses use rebate incentives to justify the budget for their project, so it's critical to ensure you can claim those incentives. As a result, pre and post-inspections are critical milestones necessary for getting the rebate check after the project closes out.
It's our job to inform our customers what the time requirements are for each utility on the front end of things. Unfortunately, if we're doing 10 or 12 different projects in different geographical regions, we could very well end up with 10 or 12 different timeframes.
But we always do our best to inform you up-front of specific utility programs that could pose a risk and the nuances of how different providers operate based on our experience with them.
Read more: '5 things you should know about lighting rebates according to BriteSwitch'
Product lead times can stall projects
Another factor to consider: product lead time. Breaking down the way that our manufacturers think about product lead time is very helpful in understanding how schedules can change as a project progresses.
When we get a quote from a manufacturer, we get a lead time that's a range like "four to six weeks" or "six to eight weeks." Again, let's be transparent here: this range is purely a guess based on averages.
How long will it take to get your lighting order? We answer here.
Once we get a customer's approval, we place a purchase order with the manufacturer and get an updated lead time estimate. They may have quoted a lead time of four to six weeks up front, but then – at the moment we place the purchase order – it might change to six to eight weeks because of other orders they've received.
(And there's always the chance that another obstacle emerges over the course of that time, pushing the lead time to 10 or 12 weeks. That's cringeworthy, I know. But – to everyone's dismay – it still happens.)
Things like Chinese New Year could adversely affect timeline, as could material availability, manufacturing snags, and so on. You get the idea. It's not always that there was misinformation at the beginning, it's just that the circumstances have changed since the original quote.
Again, these are not excuses. But it is important to be aware of the fact that product lead time is not an exact science. It's not until one week out where we feel like our manufacturers move from educated guesses to a date we can count on.
Our job is to follow-up throughout the process to give you information on where things are and build a schedule that takes as much of this into consideration as possible. Most of the time, this is all worked out behind the scenes and the schedule remains unchanged. In fact, our strength as a large national lighting distributor also helps to negotiate these lead times on your behalf. But every once in a while, these delivery dates get challenged and we don't find out about them until one or two weeks before delivery.
Local permitting can stall projects
The third factor is local permits – something our customers tend to have more familiarity with across all of the construction trades. This, of course, isn't unique to lighting. There are places where it's very easy to do business and the permitting process for construction projects is very simple.
Then there are places like Florida, where it can be very complicated. Oftentimes, there are entirely different codes from town to town, whether related to dark sky compliance, EPA ratings, or myriad other things that inform policy.
Additionally, the more complicated the code, the more time it tends to take to get inspectors to give us permits to move forward because they have a lot of work to do. Inspector schedules are one thing that, again unfortunately, are outside of our control. Like with utilities, our job in this situation is to understand local requirements to the best of our ability and communicate well with you. We always do our best to inform you of areas that take extra time up-front and plan schedules accordingly.
Install scheduling can stall projects
The last factor that can bump scheduling: installation. Out of respect for the schedules of installation crews, a few things have to fall into place before we can get an install on the calendar.
First, we have to get utility rebates out of the way. Then, we need a definitive delivery date and permits pulled. And once those things are coordinated, we can typically get crews into place within two weeks.
The key for us here is good communication with both our installers and our customers.
We know that the stakes are high for you when your name is on the project schedule that was agreed upon and distributed throughout your organization. And we know there may be other trades awaiting a complete lighting project.
While there are many elements that can jeopardize the schedule, discussing them up front and communicating well throughout can help us to set our customers up for success.