These linear fluorescents last twice as long as linear LEDs
Posted by Mark Heerema on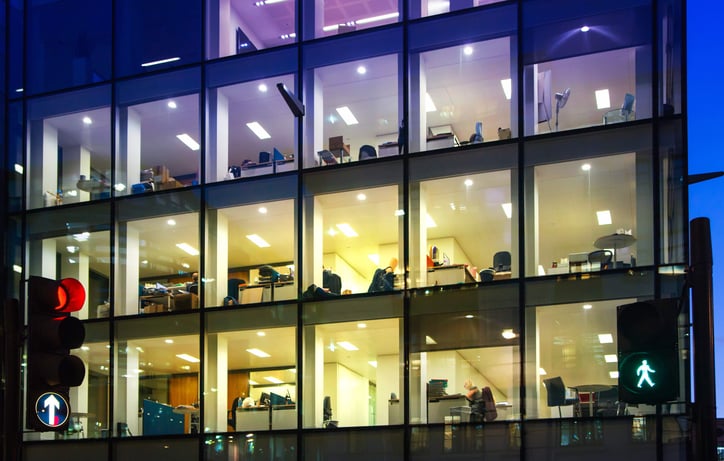 For all the buzz LEDs get around the lighting industry today, you'd think innovation in the fluorescent and incandescent arenas had come to a screeching halt.
Lighting manufacturers continue to turn out some excellent, innovative products which use proven lighting technologies like halogen incandescent and fluorescent.
The rapid growth of LED and the increasing emphasis and interest in the technology has eclipsed a lot of the developments elsewhere in lighting. But even once LED got its foothold in the market, major manufacturers continued their work on existing technologies, bettering them for the applications that still depended on them.
As we covered in our post, "Was there actually an incandescent light bulb ban?", incandescent technology made some significant strides toward greater efficiency in the last five years.
The incandescent light bulbs that emerged as a response to the phaseouts of 2012-14 carry similar lumen outputs to their older counterparts for a typical reduction of 30 percent in wattage. As an example, the equivalent of an old 60 watt A19 incandescent uses 43 watts, on average. The equivalent of a 100 watt A19 incandescent, meanwhile, uses 72 watts for the same lumen output.
Fluorescent technology, meanwhile, is also still charging ahead in growth. In fact, there are fluorescent lamps that have lifespans of up to 90,000 hours.
Several manufacturers are pushing out fluorescent tubes that could burn 12 hours a day, seven days a week, 365 days a year for 18-20 years. Most comparable linear LED tubes would last for around 50,000 hours, or around 11 years.
On the other hand, those same linear LED tubes that last about half as long as their fluorescent counterparts require about half the wattage needed to burn a fluorescent equivalent. So there are a lot of variables at play in trying to determine what technology you should choose for your space. But, to be clear, LED isn't always the best solution for your tube applications.
Upgrading to modern linear fluorescent, for example, is likely to provide greater material savings, thanks to the long lifespans of the lamps. But retrofitting to linear LED will provide greater month-to-month energy savings.
Where would you like to get your payback from? Consider burn time and the cost of energy in your area as keys to making this decision.

For help calculating energy savings and payback for the retrofit you're considering, check out our "How to calculate" series.
The fine print: What specs are required to get 90,000 hours out of a linear fluorescent?
To be clear, super long-life fluorescent lamps won't work in just any application. In order to get such staggering longevity out of the lamp, it has to be paired with a programmed start ballast.
Read more: What is a ballast factor and how does it affect my fluorescent tubes?
Programmed start ballasts ease the turn-on of the lamp –– unlike an instant start or rapid start ballast, which can wear lamps out more quickly.
Essentially, a programmed start ballasts preheats the cathode in the fluorescent tube before the lamp illuminates, which reduces the wear-and-tear on the cathode itself.
Note: You will need non-shunted sockets to run a T8 on a programmed start ballast. Find out more about lamp holders in our article, "Shunted vs. non-shunted sockets: How to tell what you need."

What are the best long-life linear fluorescent tubes on the market?
If the prospect of the lower up-front cost of linear fluorescent compared to LED is attractive and it's in your interest to choose a low-maintenance product (think hard-to reach coves or high-ceiling applications), then long-life linear fluorescent may be a great option for you to consider.
Here are two products — backed by reputable manufacturers — that we don't hesitate to recommend to our clients if fluorescents are the lighting solution they're considering.
Sylvania OCTRON 800 XP XL ECOLOGIC 3 – Up to 84,000 hours



Available in multiple wattage options
Retrofit lamp for existing T8 systems
Up to 22% energy savings compared to standard 32W T8 lamp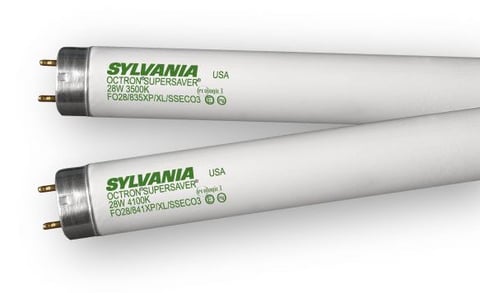 Philips Energy Advantage T8 25W – Up to

90,000 hours
Reduced wattage 25W T8

Retrofit lamp for existing T8 systems

Up to 22% energy savings compared to standard 32W T8 lamp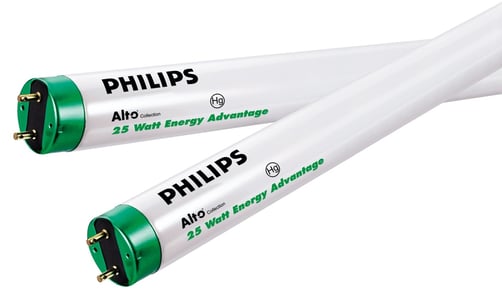 So how do you choose what lighting technology is best for you? Consider your priorities first. From lighting maintenance to up-front cost to total cost of ownership, each client's needs are different. If you have questions, we're here to help.