Protecting your LED retrofit: When to use surge protectors
Posted by Nina Frye on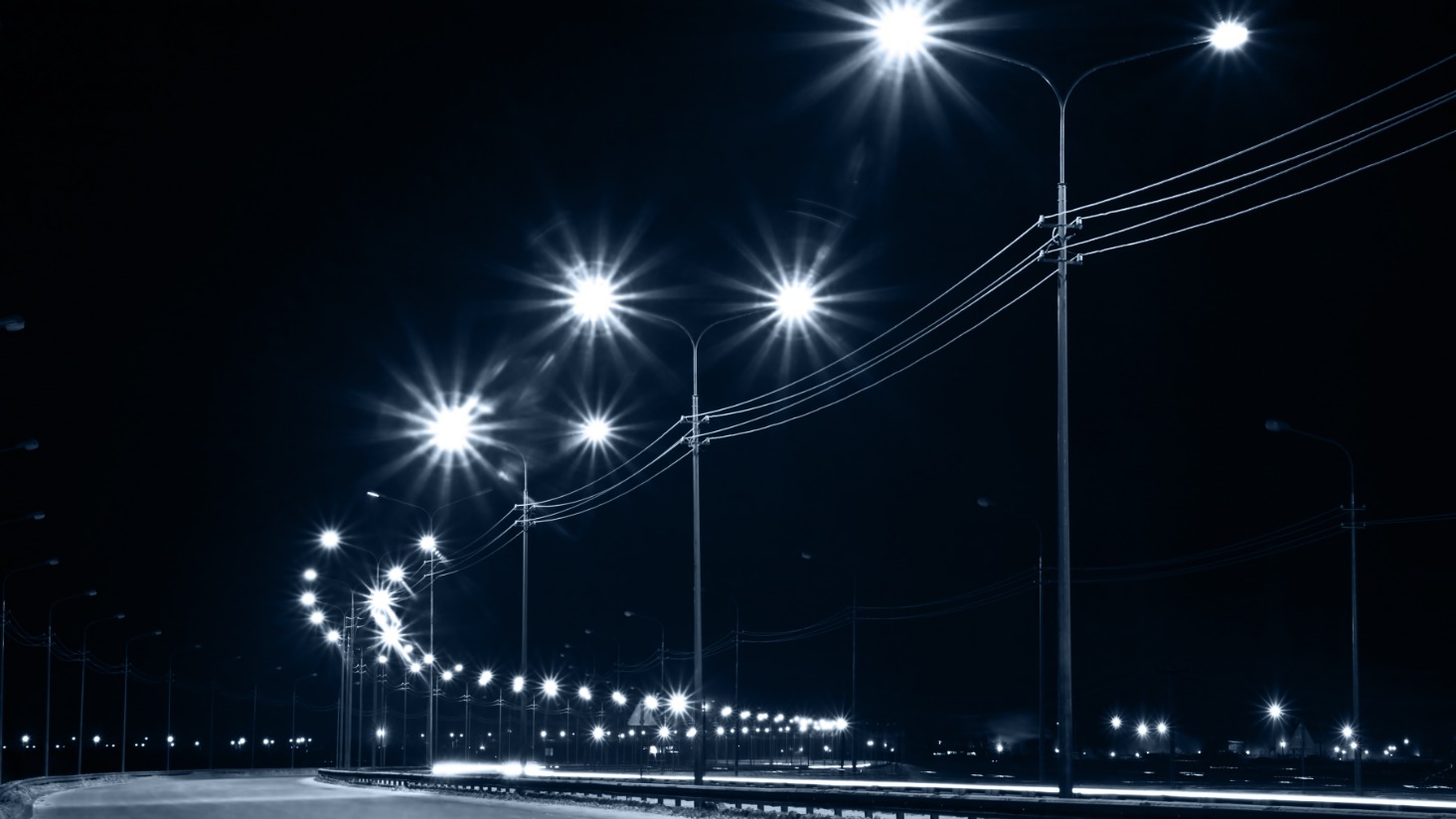 Hopefully you haven't experienced this scenario. You buy a new TV. You plug it in. Then a thunderstorm hits, lightning strikes, and zap! There goes your new TV.
You're probably thinking, if only I had plugged the TV into a surge protector.
And you're probably thinking about this kind of surge protector: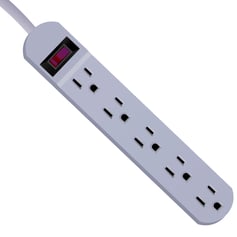 You want the same kind of protection when you spend hundreds – if not thousands – of dollars retrofitting to LED lamps. Now we're talking about this kind of surge protector: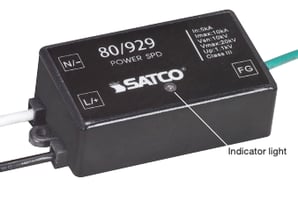 What's the point of spending all that money if you don't protect your new products?
Ready to shop for surge protectors? Don't miss out on our business pricing for business customers. Apply for an account here.
Should I buy a surge protector for LEDs?
The short answer: we recommend buying a surge protector when you're replacing HID lamps (high intensity discharge) with LED lamps (light emitting diode).
HIDs are usually found in stadiums, parking garages, gas stations, street lights, and some retail stores.
We've been doing LED retrofits for years now. When you install LEDs, you expect them to last for a long time. But with some of the earliest lamp retrofits, we dealt with early failures.
How did the failures happen?
"Dirty power" – or surges in electricity – caused the LED lamps to burn out.
That's where a surge protector can help. The small device protects your LEDs, just like the common surge protector secures your new TV.
How does a surge protector work?
A surge protect shortens or blocks the spike in electrical current during a power surge. That surge happens when a spike interrupts the flow of electricity and then starts again.
Like our example, you probably think of lightning when you think of a power surge. But a surge could also happen during power grid switching at the utility company.
Bottom line: There is no way to predict when a power surge will occur.
Do I need a surge protector for every LED lamp?
We always recommend protecting your purchase, and buying a surge protector for each lamp will help.
With that said, surge protectors are most beneficial when you're replacing HIDs. That's because of price.
You could buy a surge protector when you replace your fluorescent tubes with LED tubes, but the new tube may only cost $5. A surge protector, like the one we carry online from SATCO, will cost you around $8.50 if you sign up for our business pricing. In this case, buying a surge protector would more than double the cost of the retrofit.
But if you're buying HIDs – you're probably spending a lot more money per lamp. Prices can range from $50 to $200. So if you need 10 HIDs, you're possibly spending up to $2,000.
If you add on 10 surge protectors, that will bring your total cost to about $2,085. That small bump could save you from spending another $2,000 if your lamps fail.
Ready to purchase a surge protector or LED replacement for your HIDS? Apply for an account to receive business pricing.
When to install LED surge protectors
The best time to install a surge protector is during a retrofit.
The electrician who installs the lamps can also install the surge protector. It's a three-wire process, with the surge protector going between the power source and the lamp.
When the light on the surge protector shuts off, it's time to replace it.
It's also important to note that you should recycle your HID lamps when they burn out or if you're retrofitting them. Regency can help with that, too.