Solving for color consistency in LED lighting
Posted by Jeremy Ames on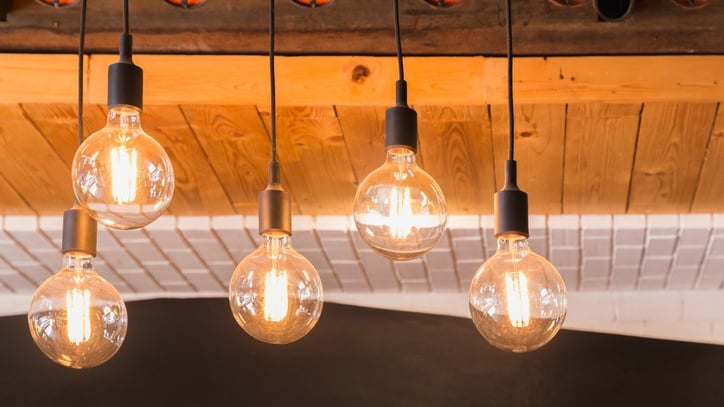 Color consistency is a critical issue that has surfaced with the popularity of LED lighting.
How do you know that the color of your lighting will be consistent from one product to another?
Here's the problem: Because of all the "ingredients" that make up the final LED lamp, there could be a slight variation between products.
In the past we felt pretty confident that a Sylvania 800 series T8 lamp with 3500K would look consistent from lamp to lamp and store to store.
Manufacturers have worked to improve color consistency in LED lighting products, but you may still notice a difference. Plus, if you order from multiple manufacturers or from a newer manufacturer, chances are your lighting could end up looking like the picture below.
And yes, the original intent was to have all of the lighting match.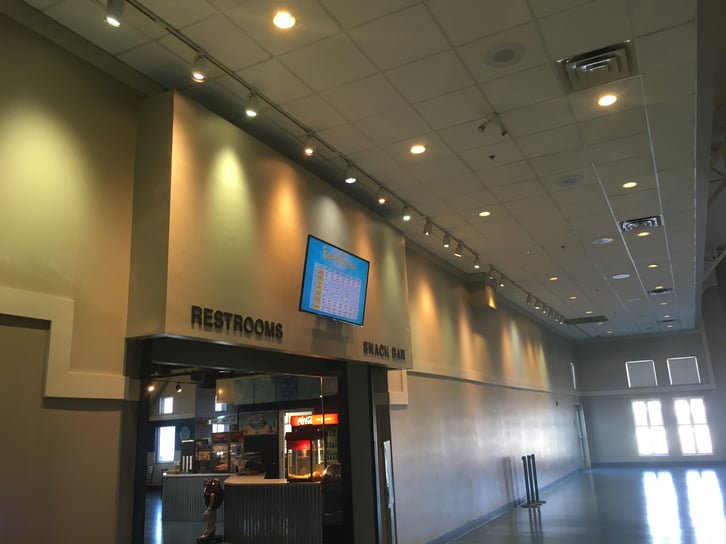 LED color consistency problems
Inconsistent color can surface immediately or over time as you replace products.
If the manufacturer you're working with doesn't have tight tolerance on color consistency with the chips they purchase ("binning" in lighting jargon), you could end up in a situation where there's a noticeable difference in the visible color from one fixture to another.
Additionally, over time, the hue of the light can shift from blue or green or pink with differences in the actual LED chips. If you're a retailer, you want your customers to notice your product, not the different colors in your ceiling.
If you're an office building, you don't want your property to look like it's not maintained well because the lighting is inconsistent.
Technological solutions for fixing LED color consistency
Because technology has improved, we can help mitigate the risk of inconsistent lighting.
The manufacturer Xicato has created some great high-quality modules that use an algorithm to produce its remote phosphors to help accommodate for the various chips and bins it uses.
Here's what that really means: Xicato has an innovative process to improve consistency from product to product by accepting the inherent differences in the chip and letting the phosphors do the work.
Another technology advancement that's a potential game-changer is color tuning. I personally would love to specify tunable white fixtures on every project.
Color tuning is typically done by separately dimming arrays of warm and cool LEDs giving the user the opportunity to "tune" the color to whatever they want within a specified range from warm to cool. This is helpful in both color consistency and creating different moods and even helping biological factors.
Being able to dial-in each fixture to the right color after being installed and being able to have some control over matching the colors – or at least providing the appropriate color for the task – would help me to sleep better at night.
Tunable fixtures would also cut down on the mock-ups, testing, and color matching that often go into each project.
The practical way to solve the LED color consistency problem
Some of these technology advancements come at a premium and are best suited for museums, galleries, or high-end retail where color consistency is paramount.
As a long-term solution, I believe tunable white could become the standard when price points come down and the controls are figured out. This will allow for color consistency not only between manufacturers, but between replacements as well.
Spending more on your lighting doesn't have to be the only solution while we wait for some of these advancements to become more mainstream.
You can ward off much of the color consistency problem by working with reputable manufacturers or consulting with lighting experts who can steer you to the best solution for your application.
There's truly no substitute for finding the right lighting partners and testing the products you're considering before you commit to a full roll-out.
If you'd like more on how to choose a lighting manufacturer, you may find this resource helpful: 9 questions to help choose the best lighting manufacturer.