How one hotel achieved nearly 60-percent first-year ROI on its LED retrofit
Posted by Jules Tompkins on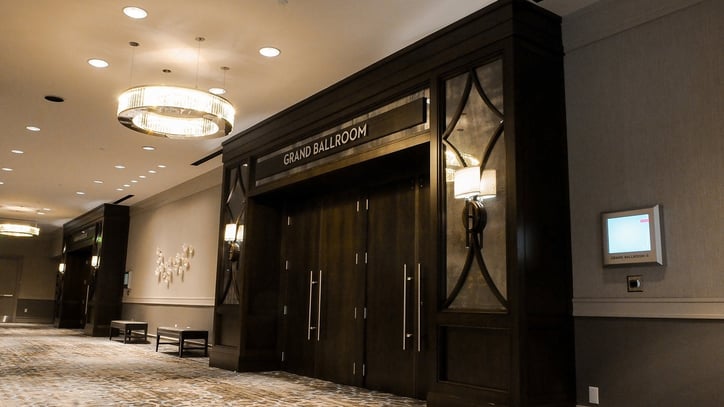 The engineering staff at the Grand Hyatt Atlanta in Buckhead has a lot of function and pre-function space to maintain. It's nearly 40,000 square feet, to be exact, and that's in addition to 439 guest rooms, 21 suites, and multiple lobbies on multiple levels.
The hotel is a prime destination for conventions being held in the Atlanta area, making the look and condition of its ballrooms and meeting rooms of critical importance. And unreliable lighting – as much as anything – was working against the hotel's efforts to keep these areas spick and span.
"One of the issues in our pre-function space and our bar room space was we were spending so much time replacing light bulbs," Wes Shirley, the hotel's Director of Engineering, recalled about the pre-retrofit problems he had to navigate.
"Usually it would always happen at the worst time of the day... With the ceilings being so tall, you'd have to get a lift in. It was just a nightmare."
To cut back on the maintenance headaches Shirley and staff were experiencing, they converted hundreds of sockets to LED.
The result? A first-year ROI of nearly 60 percent, thousands saved in monthly energy costs, and much less time on lifts and ladders.
Learn more about the project by checking out the video below or reading our success story here.
Looking for more lighting success stories? Follow the link below to navigate to our index of lighting "wins" for our customers.