How to achieve payback in under 6 months on a multi-family apartment building lighting retrofit: A blueprint
Posted by Jules Tompkins on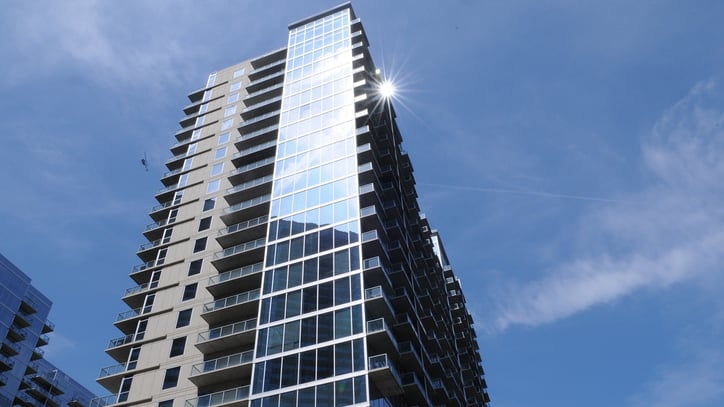 It takes a lot of energy to keep an apartment building running. Unlike a commercial office or most retail stores, apartment buildings are open to residents 24 hours a day, 7 days a week, 365 days a year. That's a non-stop schedule of keeping the HVAC running and lighting on.
But if you're an engineer at one of these apartment buildings, here's the good news for you: if you haven't already switched to long-life, energy-efficient lighting, you may be sitting on a gold mine of savings by simply upgrading your lighting.
We recently helped a large midtown Atlanta apartment building to complete a multi-stage retrofit of over 1,600 pre-existing fixtures and helped them to achieve an average payback of less than six months on the five projects performed.
Here's how we did it:
To jump straight to the success story, click here.
Step 1: Focus on turn-key lighting retrofit opportunities
The building we worked with in Atlanta didn't want to put a ton of upfront capital into their lighting projects, so we focused on the easiest retrofit opportunities to get things going. One way to simplify that equation: minimize labor.
Read more: How to calculate labor savings from a lighting retrofit
All of the projects we helped the building with were simple, lamp-swap retrofits. That means no complicated re-wiring of fixtures, and no outside labor is needed – lamp swapping was easily managed by the building's maintenance staff.
Step 2: Look for high burn time areas
As we previously mentioned, almost every cranny of an apartment building (other than the private residences of tenants) need to be well-lit at all times. So you don't have to look far to find "high burn time" areas of the building.
The work we helped with in Atlanta included retrofitting the lobby, hallways, stairwells, and parking garages.
Here's a list of 8 places where LED will pay for itself
Step 3: Identify the least efficient lighting applications in the building
In Atlanta, the building we're discussing had already pretty efficient T8s in the stairwells and fairly efficient CFLs in the hallways.
So in order to maximize savings on the front end, we recommended the building swap out its 60 W incandescent A19s with LED first.
Step 4: Repurpose energy savings as capital for additional projects
After significantly reducing its energy spend by removing incandescent A19s from the lobby, the building in Atlanta could use the money saved to move onto the next project: the fluorescent T5s it had lighting the parking garage.
With the combined savings from these two projects, it could then retrofit the stairwells to LED, moving away from fluorescent T8s. That made the eventual CFL-to-LED retrofit more than doable.
How does the heat emitted from conventional lighting technology impact HVAC costs? Learn more here.
A closer look at the multi-stage apartment building retrofit in Atlanta
The building at hand is 23 stories and approached Regency with an interest with moving to more sustainable, environmentally-friendly lighting. ROI was a secondary concern. Read more about this project here.
Even though payback wasn't the main motivator for the property, these environmentally-minded measures proved to be an excellent financial investment. In fact, we were able to help it get over $85,000 in first-year energy costs back as a return on that investment. That was good for 160% ROI in year one.
Furthermore, the building now has increased lighting levels in all of the areas retrofitted and will save significant money on the cost of replacement lamps in the years to come.