HID to LED retrofit solutions that will save you money [Pros and cons]
Posted by Bo Klune on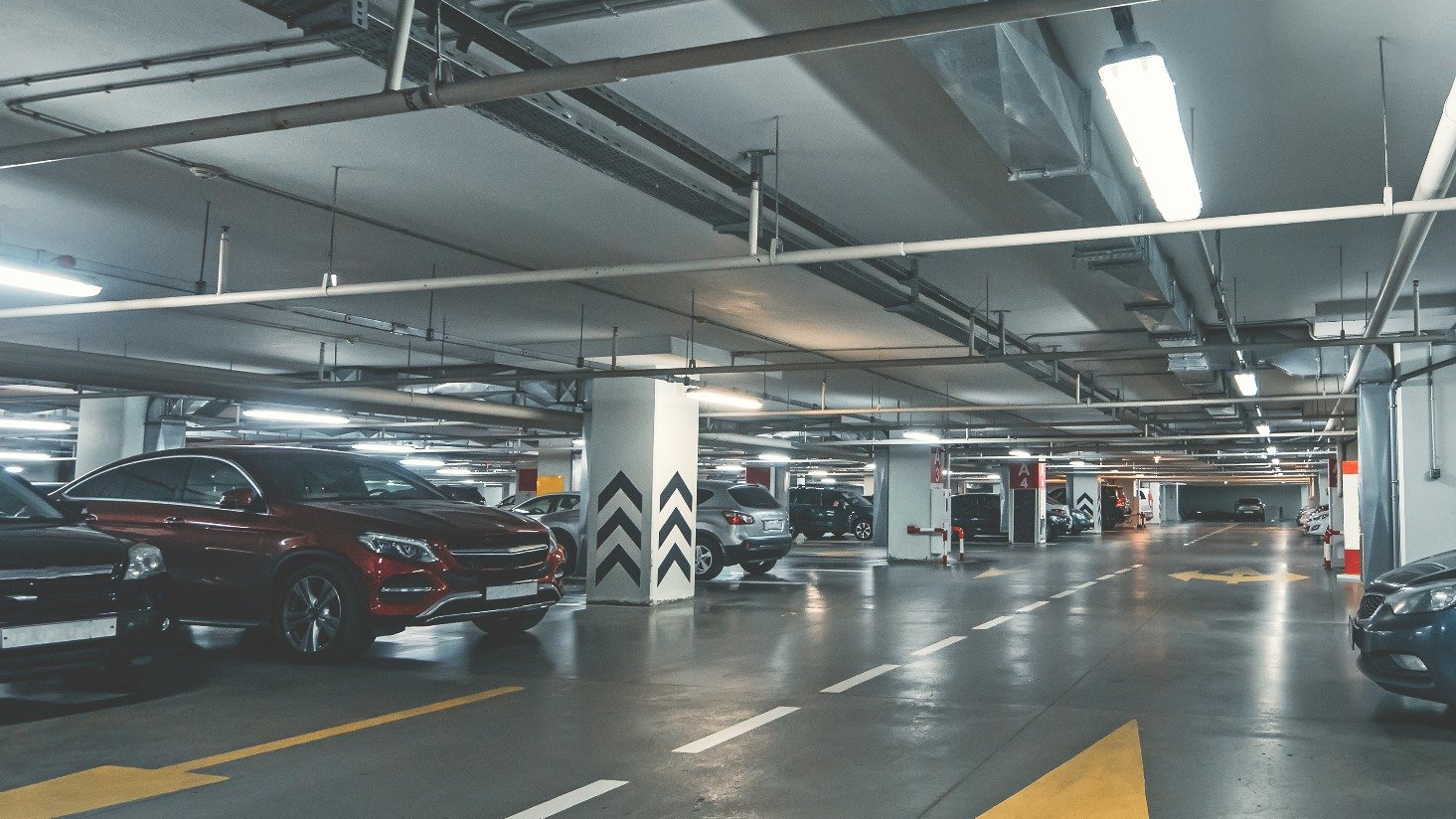 When is the right time to retrofit your HID lighting to LED? It can be an expensive project, and you're probably wondering if the energy savings are worth it.
HID (or high intensity discharge) replacement bulbs aren't the cheapest. Plus, because of their high light output, they're usually in hard-to-reach areas like stadiums, gyms, warehouses, and parking lots or garages. Even changing a light bulb can mean extra costs.
Our goal at Regency Supply is to make lighting easier. Here are three questions you can consider while reading this article. Your answers will help you decide when to upgrade your HID lighting, including metal halide and high-pressure sodium lamps, to LED.
Energy savings: There is no doubt that LED lighting will save energy costs. But do the energy savings from LED outweigh the initial upfront costs of converting?
Reduced maintenance headaches: HID lighting is often in hard-to-maintain areas and can include the need for bucket trucks or lifts just to change a light bulb. Does the life of an LED product help save maintenance time and money?
Higher quality: HID lighting can lose its efficacy (how well it produces visible light) fairly quickly. LED does not. Can LED provide the long-lasting light levels needed for your building?
If you are considering upgrading your HID lighting to LED, we're breaking down four retrofit options. You can click on the name to jump ahead to the pros and cons:
Before you get too far, it's important to familiarize yourself with the type of HID you currently use. If you're not sure how to read the light bulb part number, click here.
It's also important to note HIDs require a ballast. The ballast can add an extra layer of complexity and cost when you're trying to retrofit.
HID to LED: Plug-and-play pros and cons (UL Type A)
The plug-and-play is a product option that works with the existing ballast in the existing fixture. Simply replace the current metal halide or high-pressure sodium product with the plug-and-play LED. There are several options on the market.
There is a warning, though. We've seen problems with these that can cost you hundreds, if not thousands, of dollars. Make sure you pay close attention to the cons in this section.
Pros for plug-and-play LED HID replacements
Simple installation. This is the biggest pro for the plug-and-play option. Since you are only replacing the bulb, there is no rewiring and no extra labor.
Low upfront cost. This is the least expensive LED option for upgrading your HID lighting.
Cons for plug-and-play LED HID replacements
Safety. The integration between an LED and an existing ballast can potentially cause problems. In our experience, we've seen LEDs not work, flicker, and burn out early. Also, heat becomes a concern in enclosed fixtures, and that can lead to fires.
Maintenance costs. The plug-and-play option uses the existing ballast. If the ballast and the bulb are on different life cycles, you can incur additional maintenance costs to replace the ballast, too.
Ballast compatibility. Depending on the age of the ballast and the level of technology in the LED, we often see compatibility issues. If the ballast does not work with the LED or vice versa, the LED does not have good compatibility. This will create the need to replace the ballast alongside the bulb at the time of replacement, increasing your retrofit cost significantly.
HID to LED: Ballast-bypass or direct wire pros and cons (UL Type B)
Our top recommendation for an HID to LED retrofit is a ballast-bypass, also called a direct wire.
For this retrofit option, you remove the ballast (or bypass it) and rewire the fixture so electricity flows directly to the socket and LED bulb. This type of application works on both 120v and 277v.
Pros for ballast-bypass LED HID replacements
Safety. When installed correctly, this application removes the use of a component (ballast), which can lower safety concerns and lessen additional risk for failure.
Ballast compatibility. This application removes the ballast, so you don't have to worry about compatibility issues or paying to replace the ballast in the future.
Energy savings. This option provides increased energy savings in two ways. First, by removing the ballast, you save energy from the ballast draw. Second, the LED uses a lot less energy to produce light.
Cons for ballast-bypass LED HID replacement
Additional installation costs. When you have to rewire the fixture for a ballast bypass, installation costs go up. Plus, this type of bulb replacement is often more expensive than the entry level plug-and-play option.
Product design. You might run into a situation where the product does not fit into the fixture. Today, there are many new designs and technologies available that usually overcome this barrier. If you have questions or concerns, it's best to contact us.
Fixture design. When retrofitting an HID fixture, you have to remember the fixture was designed to maximize the light output of an HID bulb. LED bulbs produce and discharge light differently. But again, there are many new technologies available in LED that overcome the issue.
Lamp replacement or snap-back. If you decide to go back to HID bulbs after you complete your LED retrofit, the HID bulb won't work because there is no ballast.
Title 24. In California, there are Title 24 requirements that need to be met when you retrofit existing fixtures by replacing the ballast. Please refer to the current Title 24 requirements for more details.
HID to LED: Lamp and driver (UL Type C)
An LED lamp and driver is another option to upgrade your HID lighting. In this scenario, you remove the ballast, replace it with an LED driver, and add a light array (or bulb).
Pros for LED HID lamp and driver
Light Output. If you are looking to convert higher lumen HIDs (400W, 600W, 750W, 1000W), and you want to keep the existing fixture, this application provides the options to meet the higher light outputs.
Energy savings. Again, as with any HID to LED conversion, you should see significant energy savings with an upgrade.
Price. This application gives you the components of a new LED fixture without the price of a new fixture.
Cons for LED lamp and driver
Installation costs. Because you would be changing the components inside a fixture, the installation costs are usually higher. In some states, this type of product installation requires a different level of licensing.
Material costs. Compared to a plug-and-play or ballast-bypass, an LED lamp and driver will have higher upfront material costs.
Title 24 requirements.

In California, there are new Title 24 requirements that need to be

met

when you retrofit existing fixtures by replacing the ballast. Most Type C systems will meet Title 24 requirements, but

refer to the current Title 24 requirements

for more details.
HID to LED: Entire fixture retrofit
If you're thinking about overall long-term gains, a fixture replacement is going to be your best option. LED fixtures have the longest life (in some cases 100,000 hours) and great warranty support when purchased from a reputable manufacturer.
You can think of this option like buying a car. If you buy a used car (or you keep your old fixture), you might have to do more maintenance than if you buy a new car (or install a new fixture). Plus, with a new car you get that nice manufacturer warranty. And who can pass up that new car smell? (Please note: new lighting fixtures will not have that new car smell.)
Pros for retrofitting the entire fixture
Best light output. LED fixtures can produce great light, and can be specifically designed to fit your application.
Longest life. Today, many LED fixtures can have life cycles of 70,000 to 100,000 hours.
Less maintenance. If purchased from a reputable manufacturer, LED warranty support can be easy and hassle free (if the need arises).
Energy savings. Replacing the entire fixture will give you the most energy savings long-term.
Cons for retrofitting the entire fixture
Highest upfront cost. Before you enjoy those energy savings, you're going to have to pay more for materials.
Highest upfront labor. Also, the cost for installation is usually the highest with new fixtures.
HID replacements and lighting controls
Lighting controls are like an added bonus to your retrofit. If you're already replacing your HIDs, controls can give you an extra bang for your buck by saving even more on energy costs and reducing maintenance.
Plus, HID lights are notoriously slow to reach full brightness. (Anyone remember the Super Bowl blackout?) As a result, one of the exciting benefits of LED replacements for HID is the ability to quickly turn lights on or off when paired with a controls system.
There are several different types of lighting controls that can work with your HID fixtures:
Motion controls. Motion controls automatically turn on lights when they detect motion, then later turn them off. These work great in areas where you have security lighting, like on the exterior of your building or in a parking garage.
Dimming. Are you using your LED replacements for HIDs in a retail store or other indoor setting? Dimming can reduce the light output and wattage, resulting in savings. Plus, it gives you the option to set different moods.
Daylight harvesting. This type of sensor takes into consideration natural light and adjusts the fixture's light output (energy usage).
Photosensor controls. Although considered "old school" by many, a photocell can still provide great on/off support. Photosensor controls automatically turn lights on when they detect a certain level of darkness and they turn off when there is enough daylight.
The biggest drawback to controls is the upfront cost, but today we are starting to see the energy savings justify the upfront costs.
Recycling HIDs
This is a friendly reminder that HIDs should be recycled whenever they are replaced. Regency Supply sells a lot more than light bulbs, so we can help with that, too.