Answering your LED dimming questions [Ask the expert series]
Posted by Brandon Melton on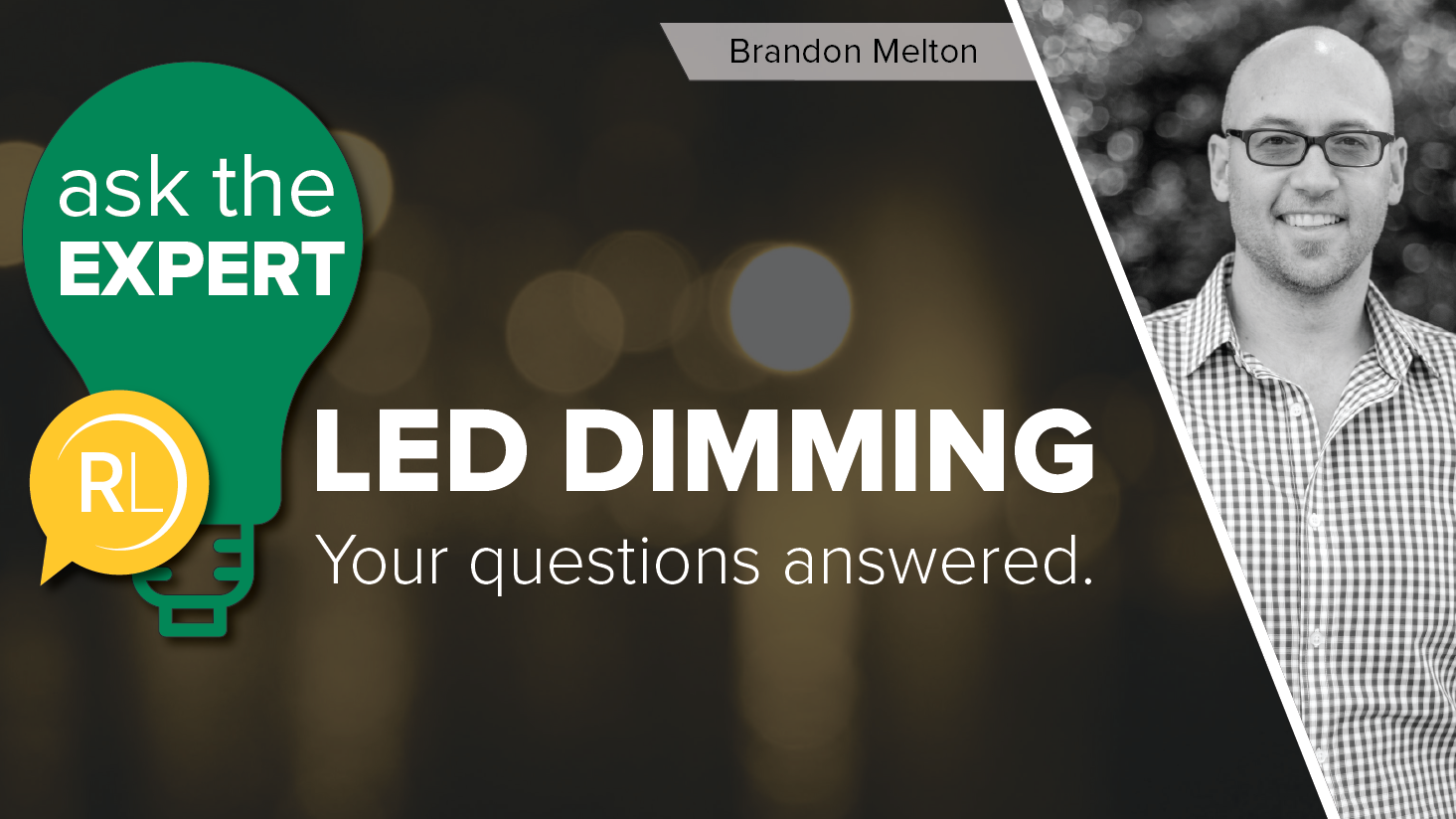 As a lighting specialist that deals with mostly restaurant clients, Brandon Melton faces the topic of LED dimming almost daily. Brandon has many years in the lighting world and works with some of Regency's largest restaurant chain customers to eliminate common LED dimming issues and properly light their spaces. Here's Brandon with more:
Just like any new technology, it takes a while for LED to "catch up" and reach the full functionality of dimming capabilities. LEDs have come a long way since hitting the market, but there are still some issues that arise.



Across the board, a common issue with LED dimmability is sudden turn on, or turn off when you try to adjust light levels with your dimmer switch. However, there's a wide range of issues that could potentially arise.
Here are 7 different types of common LED dimming issues:
Drop out (suddenly turning off)
Pop on (suddenly coming on)
Dead travel (movement on the dimmer that doesn't affect light output)
Ghosting (faint light even when the dimmer is off)
Flickering (rapid, sporadic pulsing)
Strobing (rhythmic pulsing)
Flashing (intermittent pulsing)
To learn more about these common LED dimming issues and how to fix them, read this article.

Although many of the dimming issues noted above have been solved through technology innovations, flickering and strobing and early burnout still seem to happen. Why? Here are 4 tips to help you avoid LED flickering, strobing, and early burnout:
1. Buy dimmable LED lamps
It may seem obvious, but not all LED lamps are dimmable. So if you're looking for dimming capabilities, make sure to purchase dimmable LED lamps.
2. Know the relationship between lamps and controls
In order to get LED lamps to dim, you need a proper pairing between your lamps and the controls. It's a good general rule of thumb that if you're retrofitting, you also purchase compatible, new controls.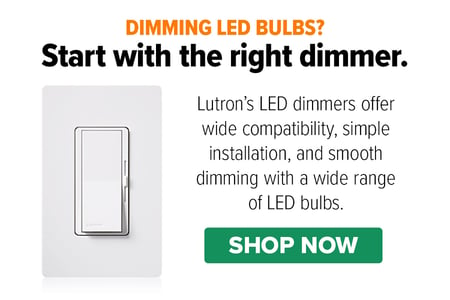 3. Buy reputable, well-tested product
Make sure you're buying your LED lamp from a manufacturer that's been around for a while and has a solid warranty program. What happens if you buy from a no-name manufacturer and that 5-year warranty suddenly goes out the window when they go out of business in a couple years?
4. Mockup, mockup, mockup (and work with a lighting specialist)
If you want to make sure to avoid long term problems, perhaps one of the best things you can do is mock up and or complete a test install in your space. That way you can make sure the lamps you're considering work with your dimmer switches.
To learn more about solving flickering, strobing, and early burnout issues for LED lighting, read this article.

Technically yes, you could stop LED flickering with a dummy load or load resistor. A load resistor stimulates an electrical load, which draws the sufficient current to the dimmer switch.
However, installing a load resistor is only a short-term fix and doesn't get to the heart of the matter – incongruous product and dimmer pairing.
If you're not using dimmable LEDs with an LED-compatible dimming control, it will always take some level of twisting and modification to get the two to interact properly, and dim your lighting.
To learn more about stopping LED flickering with a dummy load or load resistor, read this article.
Are you ready to switch to LED lighting but feel overwhelmed by all of the decisions to make? Start off by downloading our LED Buying Guide to help walk you through the process.