Here are 4 hot LED lighting rebate programs that could jumpstart your next retrofit
Posted by Tad Mehringer on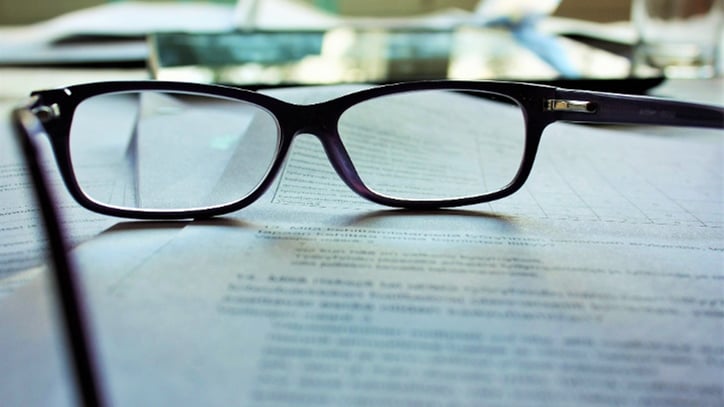 Energy rebates can be a big boost for building improvement projects, like a lighting retrofit. But is the reward even worth the hassle?
Maybe you've had difficulty wading through the confusing, thorny waters of energy rebates in the past and you just don't want to mess with it again. We have to deal with these programs every day, and we know what a pain they can be.
However, we've identified a few midstream and prescriptive programs that are easy to access and process and require no inspection. If you have a property that is serviced by one of the utility companies below and you've been thinking about upgrading your lighting to save money on energy, you may want to check these out.
What's the difference between midstream, prescriptive, and custom rebates? We explain the pros and cons here
Prescriptive rebates usually require no pre-inspection, no funding limit, and a quicker turnaround time from application to check-in-hand.
And while this list is not exhaustive in any way, it does provide a good snapshot of some of the different areas across the country where lighting rebates can be achieved. If you're outside of the areas listed above, that doesn't mean there aren't rebates you can take advantage of in your neck of the woods.
We can help you find the best lighting rebates in your area.
California LED lighting rebates:
If you're a Pacific Gas and Electric (PG&E) customer, you can claim a $16 rebate for a PAR38 LED Energy Star lamp and $6.50 for BR lamps.


Southern California Edison customers can earn a $4 rebate for every 4 foot LED T8 Type A replacing a linear fluorescent T8 lamp. Some LED high/ low bays will soon have reduced incentive rates, but there are still lucrative rebate opportunities out there, including $70 for LED high/ low bay >160 to 220 watts and >220 to 262 watts.
Massachusetts and Rhode Island LED lighting rebates:
If you're a National Grid, Cape Light Compact, or Eversource customer, you can achieve a $25 midstream rebate for every PAR38 LED Energy Star lamp you install in place of an existing incandescent, halogen, or CFL lamp. There are also other lucrative rebate opportunities you can cash in on, including $20 for a PAR30 LED Energy Star lamp, $100 for a mid-output stairwell kit with a sensor (5,000 – 10,000 lumens, DLC-qualified), and $15 for a DLC listed G24 LED.
Connecticut LED lighting rebates:
If you're an Eversource or United Illuminating (UI) customer in Connecticut, you can now achieve a $5 midstream rebate for every 2' and 4' TLED you install. In addition to that, customers can receive $5 for decorative LED Energy Star lamps, and $18.00 for LED downlight kits that consume under 25 watts and are Energy Star qualified.

If you read through these programs and feel confused by all the lighting jargon, don't sweat it. But you may still want to reap the benefits of them. We can help you to make sense of these and to see if your application qualifies. That's what we're here for – to make this complicated lighting stuff easier.
Claiming LED lighting rebates and getting them processed
I know firsthand that rebates can be a headache.
For me, the word "rebate" brings to mind my old college job at Home Depot, where I sold appliances during my senior year of college. The job was pretty enjoyable. I was able to learn about all things related to being a future homeowner, earn some money, and avoid the dorm video game tournaments that spiraled most college seniors into a fifth or sixth year.
The question I received almost daily from the casual customer looking into new appliances was, "Do you offer free delivery?" To which we replied – as confidently and smilingly as we could – "Yes, it's free, but you have to pay for it upfront and then you get your money back via a mail-in rebate which comes within 8-12 weeks."
Most of these once-promising customers would roll their eyes and mumble something like, "That's not free," before mozying over to some other section of the store.
Rebates can be tricky whether you're at Home Depot or you're on the other line with a utility company.
And lighting rebates cover the whole spectrum of trickiness. Some are simple and prescriptive. Others are more complex and calculated (though often more lucrative). The process for actually achieving a rebate for an energy reduction project can seem daunting, but the incentive amounts are often worth it.
To learn more about lighting rebates, check out this article.