5 major lighting developments of 2015
Posted by Scott Anderson on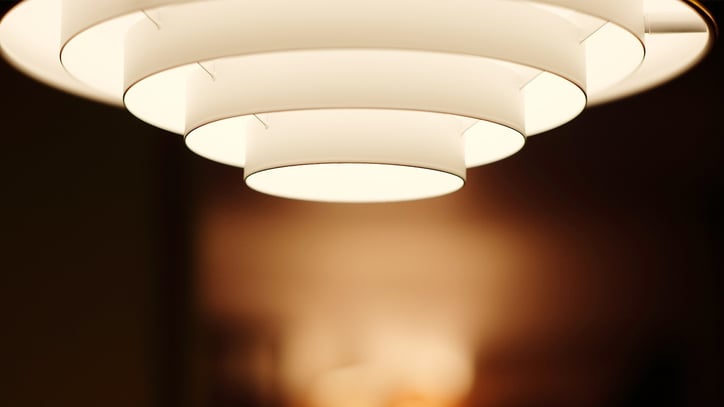 Technology in the lighting industry has developed so rapidly over the last several years, making it difficult to keep up with the changes and what they might mean for your business.
Every year, new technology is introduced, major advancements are made, and new efficiency regulations emerge. Last year was no exception.
Here are five lighting developments we had our eye on in 2015:
1. Mass adoption of Title 24 requirements
Although the latest update to Title 24 was published in July 2014, last year, adoption of Title 24 compliance rose to new levels.
One of the more significant changes with Title 24 was the incorporation of lighting controls into more spaces. With 2015 came a requirement for daylighting controls in more applications and an increased need for demand responsive controls. Mandatory multi-level lighting controls require more steps now, too, while some spaces need bi-level occupancy controls.
We documented some of these updates back in November in our post, "Revisiting Title 24 requirements: Navigating the complexity."
Although Title 24 standards were previously only enforced in California only, many of our national accounts have come to us for help with compliance across their organization, as similar coding is being applied nationally.
We have also compiled some of the most commonly asked questions surrounding Title 24 as well as a guide to help you determine if Title 24 applies to you.
2. Color tuning technology providing greater color flexibility
Can you imagine being able to pick any color of the rainbow or any shade of white light for your space at the touch of a button? That's what color tuning technology has provided for LED lighting. Essentially, some products now give you the ability to dial in the color of your lighting to the exact color and hue that perfectly complements your space.
Furthermore, color tuning has allowed for the ability to change light color according to the time of day. A multi-purpose space, therefore, could put out cooler lighting during the day, prioritizing brightness, and warmer lighting in the evening, when comfortability is the aim.
In 2015, the lighting industry saw this kind of color tuning technology go from more of a conceptual level to something that is production ready.
3. Color pumping providing true vibrant color rendering
Color pumping isn't a new vogue workout routine. This advancement in LED lighting essentially boosts the output of a certain spectrum of light. The benefit of this boost is more vibrant colors, which are a game-changer for retailers, museums, and other applications where true colors are critical. Several major lighting manufacturers have put out "color pumping" products which illuminate spaces in a way that brings out the true colors of the room and the items in it.
Under color pumping lights, for example, white shirts are as bright and clean as they're meant to be. No intended vibrancy in any color is lost. Like with color tuning, color pumping technology really took a step forward in 2015 and is becoming increasingly available and affordable.
4. Wireless controls and connectivity more prominent
Another major advancement that's been brewing is lighting is the integration of sensors that enable retails to use lighting for more targeted, interactive marketing to their customers. Sound like Sci-Fi? Imagine iBeacon technology being included in your light fixture, and you get the idea.
Philips took some significant strides last year with developing this technology.
"The technology uses pulses of light, which are picked up by consumers' smartphone cameras in order to determine their physical location," ibeacon.com explains. "Simply, while iBeacon uses Bluetooth Low Energy (radio waves), Philips' technology uses light waves."
Year after year, the technological steps made in the lighting industry get bigger and bigger and this is a particularly cool advancement.
5. Color quality measurement changing
One of the gripes with modern, efficient lighting is the unreliability of the Color Rendering Index (CRI) scale for estimating whether or not a light will do a good job of making colors look "true." There were some advancements last year in the potential adoption of a new standard —TM-30-15.
This standard evaluates lighting products on how well they render a much wider range of colors, which bodes well for being able to predict how well a lighting product will display the colors in your space. It also bodes well for new lighting technology, like LEDs, which were previously difficult to measure with conventional color rendering scales, like CRI.
As we look forward to 2016, there's no doubt that there are new advancements to be made. So how do you decide which product is right for you or when to take the plunge to LED? We're here to help.
*East Coast Design Manager Tori Cole contributed to this article.
Stay tuned as we unpack the developments ahead here on Regency's Lighting Insights blog.