Energy code changes for 2022 [And how they impact lighting]
Posted by Tori Cole on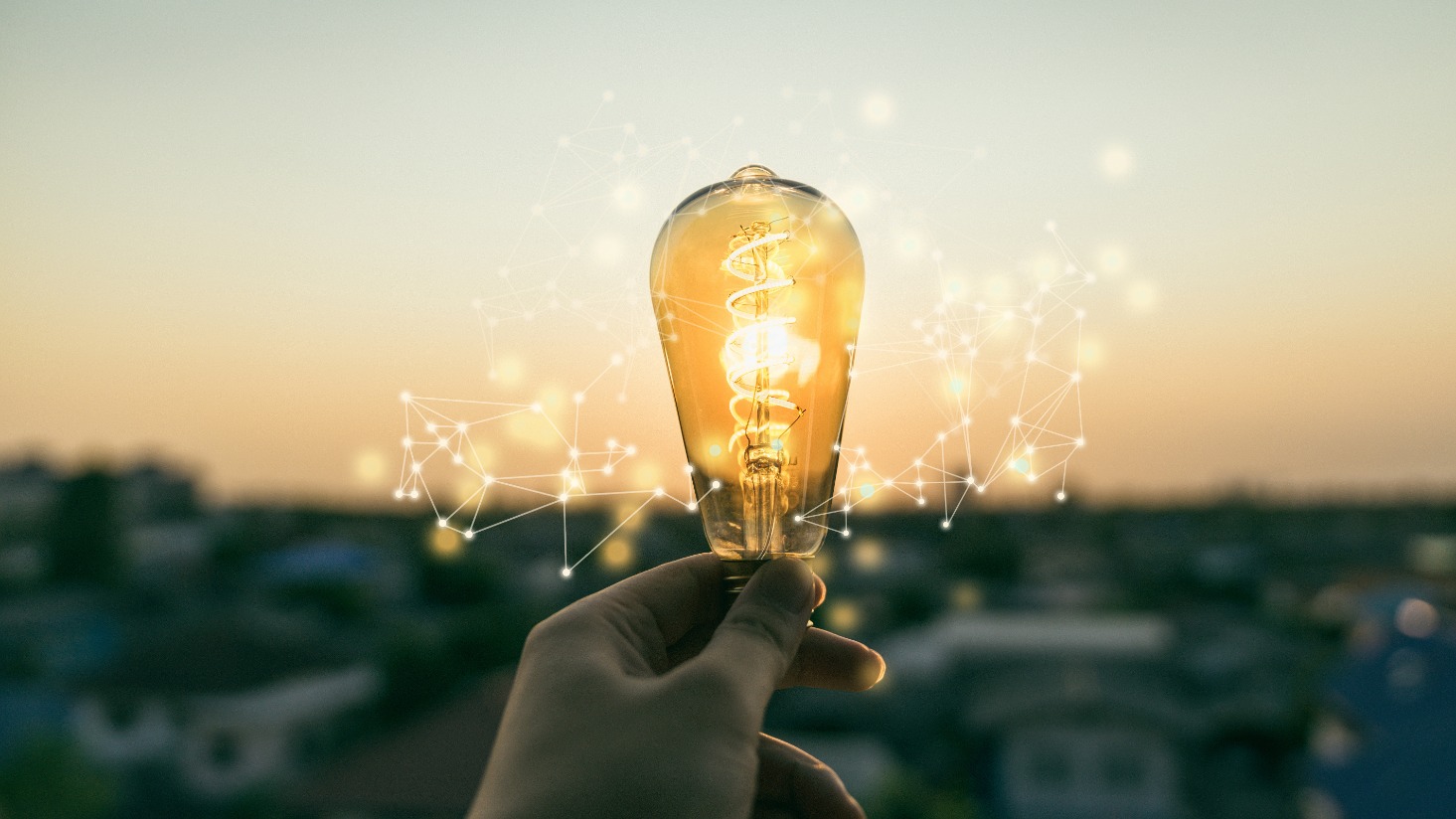 Just as a new year ushers in a new round of resolutions, it also brings about new laws, ordinances, and codes.
Energy codes are updated every three years, but states and even local districts adopt them at different times. The most widely adopted codes are the International Energy Conservation Code (IECC) and ASHRAE's Energy Standard for Buildings Except Low-Rise Residential Buildings (ASHRAE 90.1).
As codes are updated, the goal is to become more energy efficient. These standards can impact an entire project - from the design stage to the building stages - and can also affect the lighting design and selection. That's why it's critical to work with an expert who understands how code impacts your commercial projects.
California leads the charge on energy code changes, but several other states continue to update their codes as well.
A look at current commercial energy codes by state
We're breaking down energy code changes by state.
Energy code changes for 2022 by state
California
The California Energy Commission (CEC) governs energy code in the state. The state adopts new standards every three years to make sure buildings are energy efficient. The CEC approved the 2022 guidance in August 2021. While California typically follows the latest ASHRAE guidance (90.1-2019), it usually goes a step beyond requirements from IECC.
The 2022 Energy Code update establishes new standards for new construction as well as upgrades to existing buildings. The code "builds on California's technology innovations, encouraging inclusion of market-ready electric products in new construction." This year, the focus is on renewable energy generation and supporting grid reliability by increasing electric load flexibility.
For businesses, the 2022 upgrades include the following changes:
Establishes combined solar PV and battery standards for select businesses
Systems designed to maximize onsite use of solar energy and avoid electricity demand during times when the grid must use gas-powered plants
Establishes new efficiency standards for commercial greenhouses (primarily growing cannabis)
Improves efficiency standards for building envelope, internal systems, and grid integration equipment, such as demand-responsive controls to buoy grid stability
These changes will require more energy-efficient lighting and lighting controls, especially as it's related to the grid and energy consumption.
California also has several other codes that are critical for building projects, including Title 20 and Title 24.
Georgia
Beginning January 1, 2022 Georgia requires all commercial building plans to meet new 2022 state amendments to the International Building Code.
The state follows 2015 International Energy Conservation Code 2020 with 2022 GA Amendments. One of the biggest changes for lighting involves recessed lighting. Recessed light fixtures must be sealed to the drywall in new construction or remodeling projects.
Idaho
Idaho is currently in its second full year of new energy code requirements. The state established changes at the beginning of 2021. The state now follows 2018 IECC and ASHRAE 90.1-2016 with state amendments.
There is one major change for lighting:
Expanded lighting control requirements for interior and exterior lighting
Maine
In Maine, updated energy code took effect in July 2021. The state now follows 2015 IECC and ASHRAE 90.1-2013.
The main changes for lighting include:
Adoption of LED technology to help with lighting power density (LPD) limits
Lighting controls required for certain spaces
Montana
In Montana, new state energy code requirements went into effect in February 2021.
The state adopted 2018 IECC and ASHRAE 90.1-2016, with certain amendments.
Pennsylvania
In February 2022, an updated energy code takes effect in Pennsylvania.
The state moves towards an updated version of the International Energy Conservation Code, from 2015 to 2018.
The biggest lighting changes include:
Reductions in lighting power densities
Increased requirements for interior and exterior lighting controls
New requirements for commissioning and inspecting lighting control systems
There is a six month grace period for some projects, but it's critical to plan ahead of time to make sure your project complies with the proper code.
Virginia
In Virginia, new energy code changes took effect in February 2021. The state now follows 2018 IECC and ASHRAE 90.1-2016 with state-specific amendments.
There are several changes related to lighting, including the following:
Recessed lighting fixtures should be IC-rated and properly sealed
Specific requirements for interior lighting controls outlined by industry and use
Specific requirements for exterior lighting controls
Washington
New energy code regulations went into effect in Washington State in February 2021, but the state is constantly making changes and adjustments to the code.
The commercial code is modeled after ASHRAE Standard 90.1-2010, but the state has made dozens if not hundreds of amendments and changes.
Some of the changes for lighting include:
A requirement for a lighting control system for large open office areas larger than 5,000 square feet.

A lower threshold for lighting efficacy requirements for exterior building lighting. The threshold moves from 50 watts to 25 watts. LED products can help meet that requirement.
How to improve lighting to meet energy code
Even if the energy code has not been recently updated in your state, it's still a good idea to improve lighting and save energy. Overall, there are three ways to improve lighting to meet energy code.
Install lighting controls. Lighting controls help minimize the use of unnecessary energy and are a requirement in many commercial buildings. However, installing lighting controls can become complicated. We've reviewed projects to add in controls and helped customers meet compliance. We'd be happy to walk you through the process, too.
Upgrade to LED. It's no secret that LED products save energy. LED lighting can help meet energy code requirements when compared to traditional lighting products.

Click here to shop LED products, or

contact us

if you need help finding the right lighting products for a new construction project.
Work with a lighting specialist. We get it. Lighting can be complicated, but it doesn't have to be. By working with a lighting specialist, you can save time and simplify the lighting process. Please

contact us

with any questions.